Meet Coach Carson: Middle School Volleyball and Basketball (8th grade)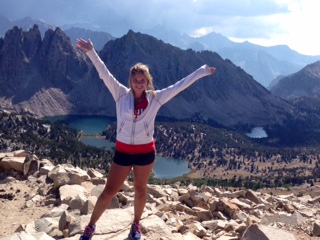 Coach Carson, Coach
July 1, 2017
Your background in the sport you are coaching?
Let's start with Volleyball! I have been playing volleyball since middle school and continued to play volleyball all through college. I started off as a setter and changed to playing libero my sophomore year of high school. (Happens when you are 5'3 and have a 6'1 setter!) I ended up loving both positions. I have coached several camps and am excited to have my own team this year. Basketball…as you know I am short. Point guard was my position. I loved having control of the court, calling plays and passing the ball off.  I played basketball since I was 7 years old and continued playing through college.
Your motivation to coach the sport?
I am excited to be coaching both sports this year and to meet the great athletes of CCMHS! I love both volleyball and basketball and cannot wait to get started. I want to share my love of the games with the students and make us the best we can be.
How do you improve your knowledge about the sport?
I improve my knowledge about both sports by continuing to watch and play them! I also enjoy talking with players and other coaches about best practices and what works for them!
What are you teaching and grade level at CCMHS?
I am teaching Middle School Reading at CCMHS.
 Can you give me your vision statement for the team?
My goal is to create a committed team who works together. A team who loves the game, the competition and work hard to be the BEST they can Be. We do it the Coyote Way!
Anything else you want the kids to know?
We will train through practice and competition, in a constructive and positive atmosphere. I will coach discipline, commitment, responsibility, collaboration, and self-pride. With high expectations we will use teamwork to develop as a player and as a team.