Hurricane Irma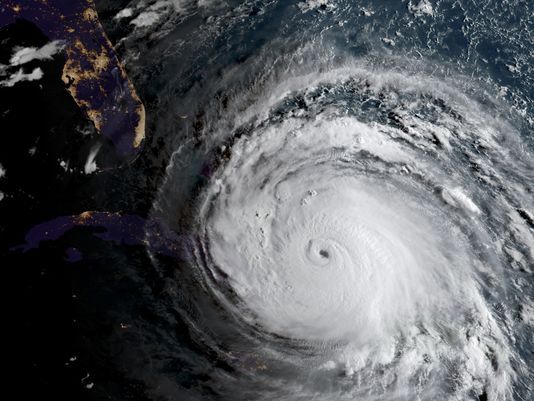 Hang on for a minute...we're trying to find some more stories you might like.
Over the past two weeks, all anyone in Florida has talked about was Hurricane Irma. A lot of people didn't take it very seriously, nor did they realize how detrimental this storm was going to be for millions of Floridians. Over the course of a week Irma was supposed to hit only the east coast, but then gradually started to shift and would eventually cover the whole state of Florida, with the keys and Miami getting the most damage. Saturday night it headed toward Pasco County. Although thankfully for us, we didn't get hit as badly as other places.
"
Hurricane Irma may have broken homes and windows, but it didn't break people's spirits."
— Stinfil
Once everyone did realize how serious it was going to be, Floridians did a great job preparing for it. Governor Rick Scott warned everyone to not only stay safe but to decide their course of action before it was too late. Whether that meant finding a shelter to stay in or traveling to a different state. Over a third of Florida's population was under orders to evacuate by Saturday afternoon. I realized that when catastrophes like this happen it brings out a sense of community in people. Everyone working together to do what they can to survive this storm in one piece. And in the aftermath of it all, they helped one another out.  Although Hurricane Irma was one of the strongest storms we have ever seen, and at least 10 people lost their lives from Florida to South Carolina, but everyone is grateful that the number wasn't much higher. It left millions without power, and a lot of damage to repair. But I think that we can learn to not only grow stronger as people from this but see that when everyone works together and as a team, nothing can bring us down. Governor Rick Scott said that Floridians were strong and resilient and it's a very true testament. Hurricane Irma may have broken homes and windows, but it didn't break people's spirits.