Cypress Creek's Grading System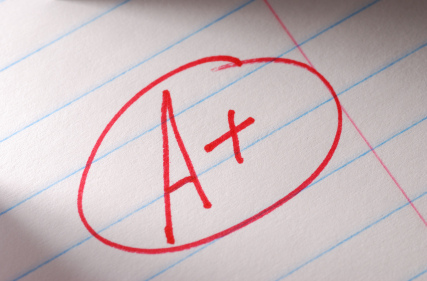 As we near the conclusion of the first quarter of the school year, students should be finishing up adjusting to their classes and teachers, as well as our campus. Teachers have begun to submit grades, assign homework, and move forward with their testing strategies. Our administration has put their best foot forward this inaugural school year to ensure a high learning rate and bring the growth of knowledge to young minds. As a team, they have put their heads together to come up with the best possible guide for staff and students to follow. 
 The only major change is the "F" range now being between a 50-59. Students who have missing work or underperformed work, may not receive lower than a 50% grade. As pointed out by our principal Mrs. Hetzler-Nettles, the "F" range being 50% is so large compared to the other A, B, C, & D categories all ranging in 10%. As brilliantly put by Mrs. Nettles, "making the percentage amount in the categories more equal will help students stay on track, and move the focus away from failure." Students should not be afraid to fail and instead should drive their attention to learning the material. However, students that do lack in effort will still receive an "F" grade, but not being lower than a 50% gives a student more of a chance to recover if they so wish. A zero in the grade book has the power to drop letter grades drastically. It all comes down to how a student does over time, and how many opportunities are given for student recovery. 
"
Students should focus on themselves and their own learning, and the grades should reflect what they have learned."
— Hetzler-Nettles
Receiving an F is discouraging. Fear of not being strong enough to take that hit to your grade and recover where you want to be can prevent a student from trying. "I think lessening the range of an F sends the message that every day, as a student, you are on the fringe of your capabilities. Failing at something is how we all learn", stated Mrs. Nettles. Fear of failure is a national issue that our school has gone above and beyond to tinker with for the benefit of the student body. It's the process behind the problem-solving that will progress our school to great capability. Mrs. Nettles also added that "This is about learning the material and mastering content. Students should focus on themselves and their own learning, and the grades should reflect what they have learned."
When speaking with Ms. Melsheimer, one of our assistant principals, she made it very clear, "this is all the beauty of a new school. To be able to edit and revise how we can tackle issues that come to our attention." Cypress Creek Middle High School is lucky enough to have an admirable staff that takes risks. Pasco County School District encourages the trying of new things, Cypress Creek has done just that by thinking outside the box and doing what they can to motivate students to reach their full potential.