Problems Faced by International Students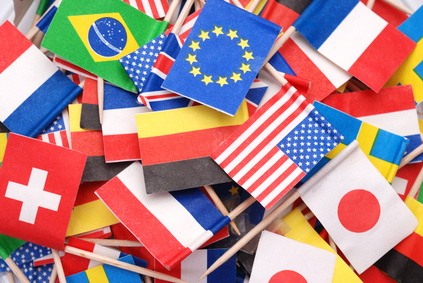 Being an international student is an incredible experience, both in schools and colleges. Many students travel from all over the world to attend universities in the United States. While many of the students do well in this new environment, most still face struggles at one point or another.
Moving to a completely different area of the world at a young age is undoubtedly an exhilarating experience, it is indubitably overwhelming and may result in difficulties.
Many think that the problems are related to social interactions. However, the academic challenge faced by international students can be much greater than that of their peers or social status. They are confronted with academic change, culture shock, and homesickness. Which can ultimately result in an incessant struggle for these students to adjust to their new surroundings, and fitting in which thus aids strain to an otherwise difficult life transition. While the transition from school to college is difficult for all students, the academic challenge faced by international students is far more complicated and hard than that of an average student. Furthermore, the cultural and social challenges both can also put a strain on both their academic and personal lives.
The Academic Challenge:
Perhaps the most substantial challenge that international students face is adjusting to the new academic ways and expectations. Schools overseas have different expectations for homework, deadlines, citations, workload, paper format, and communication in general. International students may or do find it difficult to take on more work or accommodate the new academic format. It might take them some time to get feasible with what must be done and when it must be done. Consequently, it may affect their academic and learning ability. Furthermore, in some cases, there are some language issues that may hinder their ability to understand things efficiently. This will also obstruct their potential to collaborate information with their instructors, peers, and teachers.
The Financial Challenge:
Apart from academic challenge one of the most colossal challenges faced by international students is that of finance. International students face a plethora of financial issues. Why?
International students are not legally permitted to work off campus:
This is a major financial and social issue that international students have to face. These students are not legally permitted to work off campus. It increases their difficulties because they neither have proper connections or resources nor the permission to work abroad. So, there are very limited mediums for an international student to fulfill their financial needs. This ultimately affects their process of learning due to added stress and anxiety.
However, it is permitted for them to work on campus, but this also has drawbacks as it affects time management and academics both.
Money problems:
The exchange rate between US and international currencies is high. This gives aid to another financial problem. As when comparing marketing values, it most certainly leaves them anxious and stressed, and therefore adds to their social and academic issues as well.
International students don't necessarily get loans:
Another prodigious problem and issue that is faced by international students is that of loans. Resident students are permitted to get loans if they have a great credit score and a credit card and can pay those loans. However, an international student neither has a social security or credit cards, to hold and pay for the loan. Social security is a necessity to get loans as it is the proof of your identity, and it defines a person as a resident of the United States.
Many international students who choose to study in the United States will consider obtaining student loans to help fund their studies, and for this to occur lenders ask for a Social Security Number as it is a requirement as mentioned before.
When speaking of social security; only those international students who have enrolled and registered for classes are able to apply for a Social Security Number or an SSN. One may not be able to apply for a SSN before one has begun their classes in a college in the US.
Apart from the whole social security ordeal; almost all international students must have a United States cosigner to apply for a loan. So, when looking into the statistics of all of this, foreign or international students have fewer opportunities for financial aid and loans as that of a resident or a student that is a United States citizen. The resident students also have a credit line which can be evaluated by the financial institutions to provide educational loans. However; a foreign student needs a cosigner that is a US resident or citizen with no credit risk. So, this ultimately adds to the financial problems faced by international students.
However, to support oneself financially an international student can pursue Curricular Practical Training (CPT). CPT is defined as employment which is an integral part of an established curriculum, including: "alternate work/study, internship, cooperative education, or any other type of required internship or practicum which is offered by sponsoring employers through cooperative agreements with the school." This is only offered to F-1 students.
Then there is Optical Practical Training (OPT) for F-1 students.
Optional Practical Training (OPT) is temporary employment that is directly related to an F-1 student's major area of study. Eligible students can apply to receive up to 12 months of OPT employment authorization before completing their academic studies (pre-completion) and/or after completing their academic studies (post-completion).
Social and Cultural Challenge:
As stated multiple times before, living in a new cultural and social environment can be a very exhilarating yet isolating experience. Homesickness, isolation, and culture shock are the most common problems faced by international students. It is evident that adapting to a completely new culture and social structure is difficult. Cultural differences, language problems, and such other issues makes it hard to interact with the people and make new friends. This results in isolation, emotional issues, and anxiety that thus affects their academic performance and capability.
Even with these challenges; why do people want to or come study abroad? The United States is consistently the top study abroad destination for students all over the world. Again why?
The excellent academic programs- in the US there are numerous world-renowned universities and colleges like Harvard University, Yale, Johns Hopkins University, Columbia, NYU, University of Notre Dame, and many more. The number is unlimited. Perhaps the sole reason they travel to study here is because of their extraordinary capabilities, having a good education, limited platforms in their home countries, and to settle in. This is their priority, no matter what hardships they must face to walk on the path of success.
Furthermore, studying abroad, and in a renowned university might enhance their resume, and might promise them a better job in the future.
The main purpose for them to study abroad is to settle in, be respected, and successful which are the basic motives of what every soul on Earth aims for.
Moreover, it is not only an honor for them to be accepted into colleges overseas, but for their families, friends and the people they care about. It is their patience and abilities that count, and perhaps they are the most important.
There is no doubt that international students face tremendous difficulties while studying abroad but the benefits outweigh the challenges and the issues. It is a great honor to study abroad and to be an international student, but this does come with eventual issues that must be faced time and time again. They say that patience is a conquering virtue, and maybe being patient is the key to facing most of these difficulties as people endure these things to promise themselves a better future.