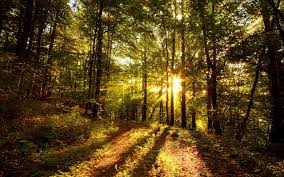 Closure.
The implication of a complete acceptance of what has happened. Valuing the transition away from what's finished, moving onto what's new. The allowance of new possibilities, beyond limitation. How does one do it? Rid oneself of the worry that comes with a receipt of all these built up emotions morphed in with frustrations and far deeper, incomprehensible pains. How? Even after the subject itself has complete control over each subconscious thought and action… By finding closure, that's how.
To any closed-minded, conservative mainstreamer, this may appear a simplistic task. However, for those who tend to lean toward a complex mindset, it is quite the contrary. In all honesty for yourself, what is it you're holding onto? The thing that's got you spinning around in circles chasing your own tail as if you had one motivation and one goal for your entire life, does it make you happy? Or are you making it out to be something it really isn't and never really was, but you so badly wanted it to be? Holding on, walking a tightrope, without being able to see the clear picture of what it is. Know the feeling? It's as if every ounce of you has become completely dependent on that one thing, that functioning without it is unthinkable. Maybe life is picking up, out of impulse, hit the pause button. Maybe it's an excuse to stay stuck and unresolved. Simply in compliance with avoiding something else. Own it, take responsibility. Maybe physiologically there's a void you're trying to fill. What's missing? What is it that's just not piecing together? But when you can finally figure out the confusion you've had hovering over your head like a rain cloud, don't be afraid of what is going to happen when you do let go.
In every aspect and every situation, grieve. Feel the pain, let it soak in. Don't ignore it. Realize everything that surrounds you. Never feel you have to "just get over it". If it hurts, it hurts. Suppressing it only digs a deeper hole. Having unfinished business is a huge mistake. Allow yourself the time to reinvent your mindset, regaining foundations. It's always beneficial to have positivity. If the situation truly hit rock bottom, the only way to go is up. It can only get better. Put your efforts into stable long-lasting things. Things that encourage and support you, above all else. Focus on the necessities. Please yourself before anything else.
If you can't find that path you were searching for, make the path. Find your optimism. There is always a lesson to be learned. Everything and everyone around is right there to teach something. There is much value in patience and time. Be open-minded. Stop creating imaginary roadblocks in replacement of taking action. Avoid sabotaging your own success at all costs.