Rose
Hang on for a minute...we're trying to find some more stories you might like.
It's a funny thought,
That all of us are here right now
With all the time in the world
We ended up here, together
Hearing the sounds of laughter
Feeling the warmth of a smile
We go day by day
As strangers pass us by
As street lamps light the way
It's a funny thought,
How different it could be
How fast it could all change
With the pull of a trigger,
The slice of a cold metal
With that our fragile little world
Our fragile little time
Comes crashing down around us
We ended up here, alone
Hearing the sounds of sorrow
Feeling the cold of a stare
We go by day by day
Passing the roses by
Under the burnt-out stars
We look to the world for answers
And we never get a reply
So we wait here, wondering
Alone
It's a funny thought,
Being here without you
Without a memory of your face
Unable to hear your voice
Unable to feel your touch
I'd give anything
I'd relive you dying every day
For the rest of my days
Just to see you again
To hear you again
To sit down on our old road
And watch the sunset
I'd give anything in the world
To have it all coming up roses again
With you
We ended up here,
So many years have passed now
I've lost count, I've lost the memories
But I don't know why
The sun seems to shine brighter now
Then it did back then that is
The street lamps don't flicker anymore
The wind isn't still and cold
After all the sorrow
Waking up knowing you weren't there
That I could scream and cry
And it'd never get to you
It's a strange thought to know
Somehow I wouldn't have it any other way
You made me who I am today
If it weren't for the loss of a father
The loss of a friend
The loss of my family
I don't think that I'd be here without you
It's weird knowing
That after it all
That it's okay
It's nice to know even without you
That it's all,
Coming up roses again
In memorial,
Raymond Motz Sr my dad,
Joe Slowik my "step dad"
May you both Rest In Peace
-Motz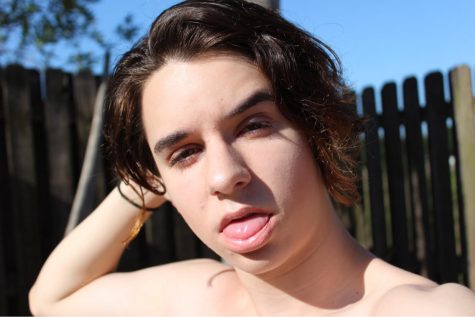 Jared Motz, Reporter
I'm Jared, I live with my mom, alone. My dad Raymond Motz Sr passed away from lung cancer when I was a kid, my stepdad Joe Slowik died from drinking...