Meet our new Assistant Principal: Mrs. Gricoski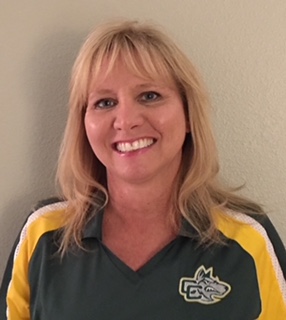 As our year comes to a close a new addition has been made to the administrative team for the upcoming year. Mrs. Gricoski, an eighth-grade math teacher, is moving up to oversee 8th grade. Welcome to the administrative family!
Q: What was your previous position? 
A: My previous position was 8th-grade math teacher and high school athletic director.
Q: Which grades will you be overseeing?
A: As Assistant Principal, I will be overseeing 9th grade.
Q: What are your responsibilities here compared to your previous job? 
A: My new responsibilities are schoolwide, whereas now I am responsible for instructing 8th-grade math and all high school sports.
Q: What inspires you to teach?
A: I want to help students to become thinkers and problem-solvers.  I also want them to have a life-long love for learning.
Q: What made you want to become an AP?
A: Being able to work with students on a larger scale.
Q: What subjects did you teach when you worked as a teacher?
A: Math, Language Arts, and Science
Q: What are you most excited about in getting started at CCMHS?
A: I am excited about learning all the new responsibilities and stepping into my new role.  I'm excited about being a part of continuing to build the Coyote community.
Q: What other schools did you work at? 
A: Pine View Middle School
Q: What is your opinion on journalism programs?
A: I think they are a great asset to all schools. My oldest daughter was in journalism!
Q: What are some of the most important programs or aspects of education to you? 
A: Having a wide variety from the Arts to STEM to CTE in order to reach each students' interest.
Q: What are some of your favorites about the youth and getting to interact with them on a day-to-day basis? 
A: They keep me young! They are inspiring!
Q: What are some of the things you enjoy outside of school? 
A: Sleep and Shopping…and just hanging out with my family.
Q: How do you think moving up from being a teacher has helped you prepare for this position? 
A: Actually, being both a teacher and Athletic Director has been enlightening and has given me experiences to help better prepare me for my new position. Having daily communications with students, parents, and community members has proven to be the most helpful.