One night can change a life
Hang on for a minute...we're trying to find some more stories you might like.
One hit
Two hits
Three hits four
I'm fine I'm fine
I can drive home
One minute
Two minutes
Three minutes four
I'm good in the car
Everyone is fine
One road
Two roads
Three roads four
Then I'm not driving
I stopped
One screams
Two screams
Three screams four
She isn't responding
Why isn't she responding
One shake
Two shakes
Three shakes four
I think she died
What do I do
One light
Two lights
Three lights four
I'm surrounded by cops, firetrucks, ambulances and more
One cop
Two cops
Three cops four
They have me surrounded I'm going to jail
One day
Two days
Three days four
It's time for me to go to court
One judge
Two judge
Three judge four
Their here looking at me like I'm a monster
One tear
Two tears
Three tears four
I hear the moms broken cry's echo the room
One whisper
Two whispers
Three whispers four
The judges decide my fate for me
One year
Two years
Three years four
The years keep stacking up
One cell
Two cells
Three cells four
I don't think I'm home anymore
Red light
Blue light
Oh what have I done
I took a life that wasn't mine to take
Red lights blue lights
And now many more
How stupid could I be
To take someone's life
All because I thought I could drive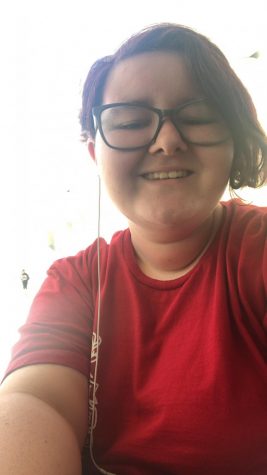 Alexandria Monks, Reporter
Hey, I'm Alexandria I'm a really big nerd and an avid reader! I also love to act and write. I usually write a lot of poetry and I also read a lot of...