Hannah Clark Receives Ringling School of Art Scholarship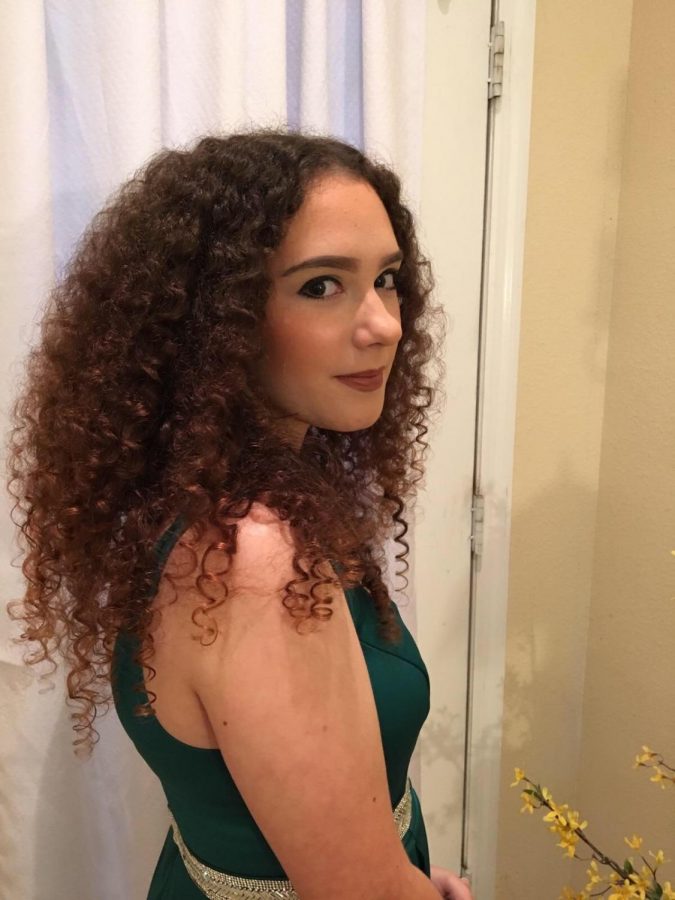 Getting to college is a huge accomplishment that many of our Cypress Creek seniors have had the opportunity of being a part of, including our very own Cypress Creek Howler editor, Hannah Clark. Hannah stepped up during her senior year taking on the task of being an editor on the school newspaper. She oversees most of the art done for the Howler. She has been an inspiration to many of the students that wish to pursue a career in art. She also is a constant support to the students and an essential member of the editorial staff. Hannah received admission to the Ringling School of the Art + Design and was offered a scholarship. I recently sat down with Hannah and asked her a few questions. 
Q: Have you always planned on going to Ringling? 
A: "Yes, it was my dream school since the moment I had heard about it. It is everything I've ever wanted in a college."
Q: Regarding your scholarship, how much were you offered? 
A: "I was offered a lot; it was overwhelming. I was offered a Dean scholarship of $40,000, a new computer, the classes that I dreamed of being in, etc. Just getting into the school was overwhelming in itself. I'm eternally grateful."
Q: What was your reaction to your acceptance?
A: "I was very shocked when I got accepted. At first, I was just speechless, then after an hour or two the tears started to come!"
Q: What was your parents' reaction? 
A: "My parents immediately started crying after they heard that I was accepted. They were ecstatic."
Q: Why do you love art so much?
A: "I love art because it represents what we as humans feel, it can display great emotion and appeal to all different types of people. It opens minds and hearts and broadens horizons."
Q: What's your favorite piece of art of your own? 
A: "My favorite piece of art is a poem that I wrote about life and love and the earth. My spiritual connection to it & how it sustains us."
Q: What are you most looking forward to?
A: "I am most looking forward to just seeing, hearing, loving, and learning new things, being in a new environment and making connections, networking with people who are similar to me, etc. I'm ready for anything!"
Congratulations Hannah! We couldn't be more proud of you and your accomplishments! Our Coyote Pack and the Howler wish you the best in all your endeavors!