Goodbye.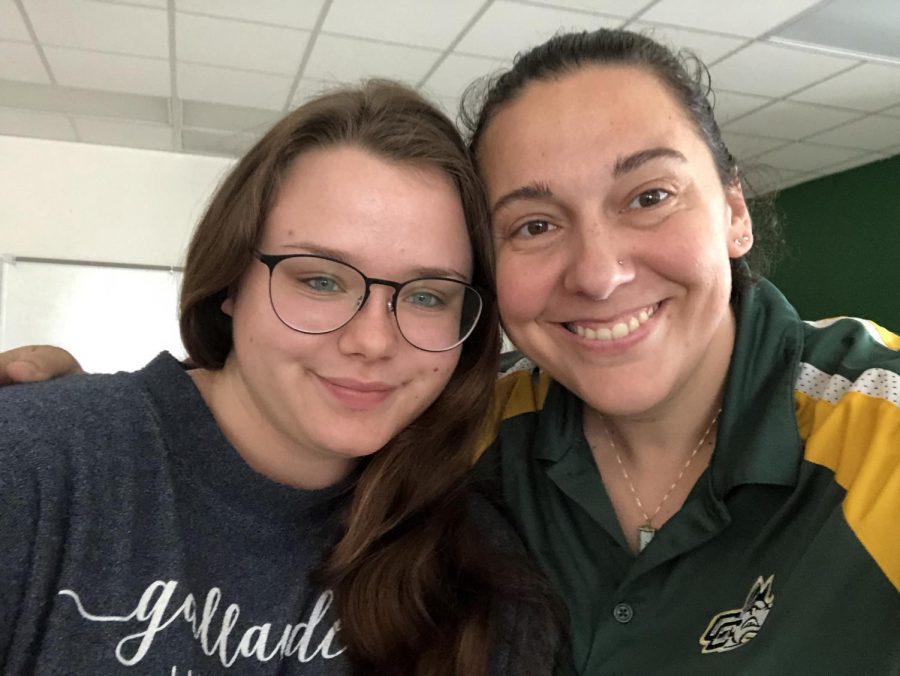 Dear Howler,
The concept of saying goodbye has always fascinated me. So when my advisor asked me to write this goodbye letter as the first ever Editor-in-chief of the Howler, I accepted what I knew would be a challenge for me. Millions of people say goodbye daily, whether it is just a goodbye to a friend you just had lunch with or a goodbye to a loved one who has passed on. People say goodbye every day, probably way more than they actually realize. Studies show that there are roughly 6,500 languages in today's world, and each of these languages have multiple ways to say goodbye. That's a lot of goodbyes.
For me, goodbye has always been something different. In my life, goodbyes have ranged from a high five and "see you tomorrow" to my best friend to standing in my empty childhood house with tear stained cheeks, ready to move on to the next adventure. But this goodbye is foreign to me, a new experience. Essentially I am writing this to say goodbye to high school, to the Howler Newspaper, to the lifestyle I have known for multiple years.
My advisor, Eliza Passardi, has been my teacher for 3 consecutive years. We started this journey together my sophomore year at Wesley Chapel High School with her as my English teacher. For those of you who don't know Ms. Passardi she has a very laid back personality that is apparent in her teaching style. She is always open to the modification and creativity of her students, but it was different for me then. She was very tough on my writing assignments and the creative paths I wanted to explore. I was told to "try again" or "start over" on many assignments. At the time, I don't think either one of us were sure why she was so persistent about my work being a certain way or me becoming a better writer. When the news of Cypress Creek came about and she was offered the position of journalism advisor, she pulled me aside and spoke to me about becoming the Editor-in-chief. All the tough love all suddenly had a reason.
When we started journalism, we had two mixed classes, about 60 students who all had different creative ideas, and a big vision of what we wanted our future to look like. Two years later, after many turbulent times, we have made it to where we stand today. The journalism department has 3 different branches: newspaper, yearbook, and TV production, who all have their own editors and creative processes. Yearbook has just finished designing and producing their second yearbook, selling 200 books this year. The TV production editor, Brina Gutierrez, just won 1st in the district for her public service announcement for Battle of the Belts. The newspaper has 23 reporters and 4 editors, and have published 292 stories in the past two years.
I have watched students find their passion in writing and helped them develop their creative voice. I have helped students edit essays for college applications and watched them get into the school of their dreams. I have explained political events from a new perspective. I have covered almost every event our school has ever hosted. I have read hundreds of personal accounts that have emotionally moved crowds. I like to believe I've written articles that have helped someone in some way. This newspaper has helped me through personal battles. It has helped me discover who I am and what I want to do with my life, and I hope the Howler lives on to do this for someone else. So I guess this isn't so much of a goodbye, but more of a thank you. Thank you, Howler, for everything you've done for me. You will always hold a place in my heart.