Marco Svolinsky: National Merit Scholarship Commendation Award Winner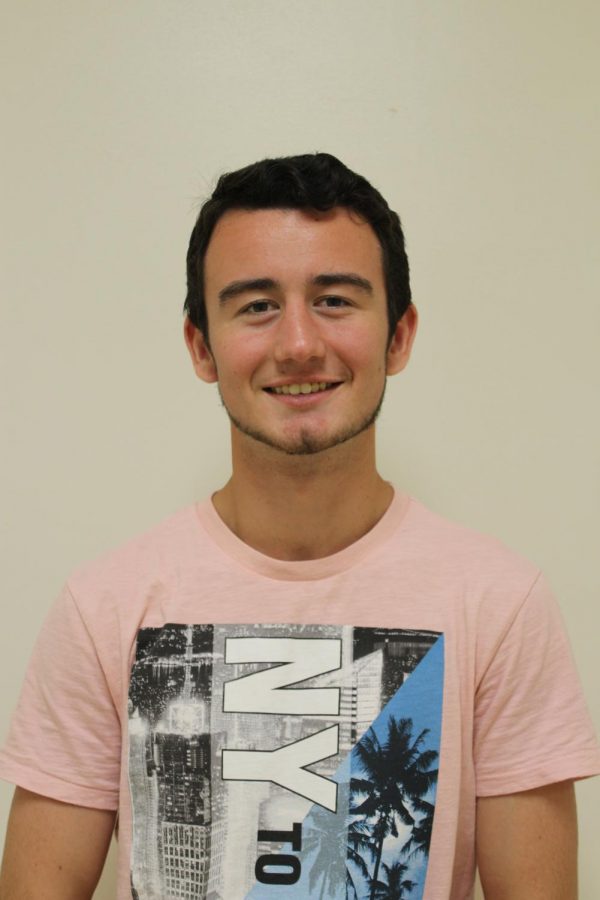 Marco Svolinsky, a Senior here at Cypress Creek, has been awarded the National Merit Scholarship Commendation Award. In interviewing Marco, he goes in-depth with his experience after winning this award and what it entails. We had the opportunity to discuss how he's been feeling and what drove him to compete for this award.
Q: Can you describe what the National Merit Commended Student is and how did you get it?
A: The National Merit Commendation is an award thats purpose is to recognize a student for their promising performance and progress in the National Merit Scholarship Competition, despite them not actually going farther into the competition. It serves to reward the student for how well they did while acknowledging to them that they will also go no further into the competition. I myself received this award by scoring well on the PSAT which is the means of entry.
Q: When and where were you when you found out you got it and what was your reaction?
A: I was actually just walking on over to lunch, talking with my friend, Mark, after speaking to our physical trainer in his office when I was stopped by Ms. Hetzler-Nettles. She told me to wait under the shade. Meanwhile, she ran over to the media to grab Ms. Larimore and then disappeared into the office. In a way, she kind of scared me, yet excited me because I had no clue what was going on until she came out with the award and presented it to me.
Q: What was the school's reaction?
A: The school's reaction has been really positive and supportive. My peers have congratulated me upon hearing about it and I have had teachers in the halls, who I honestly do not even know, saying kind words and sharing in the congratulations with me. It's been really meaningful and rather warm to have people acknowledge and act so supportively towards my award.
Q: What motivated you to try for getting it (if there was any) or did it sort of happen?
A: Upon taking the PSAT in my Sophomore year and doing pretty well (if I may say so myself) I was a bit disappointed to hear the other part of it: the National Merit Scholarship, was not something I was eligible for since I was a Sophomore at the time. Entering my Junior year, I simply wanted to give myself an actual shot at the scholarship and well, here I am.
Q: How much studying and preparing did you do for the PSAT?
A: Definitely not the answer any aspiring student would want to hear, but I actually did little to no studying for the PSAT. It's a test of what is essentially Algebra I – Geometry math and moderate/high-level English skills. With my confidence in mathematics and the difficulty in studying for English, I simply went into the test focused and driven to do all I could to be the best I can.
Q: Do you have advice for students who are trying to receive it?
A: If someone wants to try and earn the scholarship: study and take your math notes as if they are the holy work of a legendary poet. Your notes are your ticket to success and using them to the fullest will bolster your chances of doing well on the mathematics sections. As for English, it is admittedly hard to study for, but understanding the various punctuations
(semicolons, colons, hyphens, dashes, etc) as well as a broad array of rhetorical devices will at least help with the more complex grammatical and analytical questions involved.
Q: What are your future plans and how does this scholarship help?
A: I plan to attend a 4-year university and study engineering as well as move on to graduate school in the same subject. Doing well on this scholarship competition allows me to add this to my resumé and hopefully increase my chances of getting into a prestigious university as well.
We are so unbelievably proud of Marco and do encourage students to seek as many academic opportunities as they can because you never know what may happen. Congratulations, Marco!