An Inside Look at Journalism
As we enter the second semester of the 2019-2020 school year, we approach a time of major decision making for students: course selection. Choosing which classes to take is a big deal, and it is important that students chose the right elective for them. Whether your goal in the elective choice is to relax, have fun, fuel your creativity, or learn a new skill, it is crucial that it is something you enjoy. However, now that it is upon us to make decisions, many students here at Cypress Creek have questions about courses; Journalism being one, and whether it's right for them. Below is everything you need to know about all three sections of Journalism, compiled by the editors as well as normal students. Amongst the tasks you will complete in Journalism, you are also given an opportunity to receive community service hours for out-of-school coverage events, and the course itself counts as your required fine arts and online credit.
Journalism is like a family, and many of us would not be who we are today without it. I absolutely encourage everyone to give it a try; it could impact you anywhere from becoming a new favorite class, to simply meeting some really cool people. The satisfaction of seeing the program become established and helping the school grow is unlike anything else, and the collective effort we all put into it together is an amazing experience. And as incredible as our program is now, we can go even further; and we'd love for you to join us in that journey.
TV Production:
TV Production is a newer, but highly liked, program. You have the opportunity to create videos using a combination of photography and editing software; and the content ranges from short movies to stop motions. Most of TV production is doing group collaboration to create content, which is something students typically like. Within TV Production we also have two ongoing projects. The first is our school news station, WBEU (recently re-named from Howler News) which is put up weekly and updates students on information and events happening here at Cypress Creek. We also have Howl Studios, a Buzzfeed-like Youtube Chanel that features students and teachers participating in a variety of activities including challenges and interviewing each other. It has quickly become a student favorite, and we now have over 20 videos posted!
TV Production in our Editors words:
"Hey, I'm Abbigail and I am a senior taking TV Production in journalism. In this class you'll learn the basics in editing, filming and producing content ranging from PSA's to short films. Honestly, the sky's the limit in here when it comes to creating whatever you want. I've co-founded and currently run a Youtube channel for this school called Howl Studios, where I intend on building bridges and connecting people of different backgrounds. This class provides the materials and resources you'll need to become a master content creator. Every single computer in the journalism lab has the entire Adobe suite, including Premiere Pro which is the editing software you will use to edit your videos on. We also have Canon Rebel cameras, and studio lights on standby if filming is more you're forte. Just know that regardless of your skill and knowledge in film-making now, you'll definitely be a journalism production-pro by the end of the semester. " – Abbie Huynh Editor & Founder of Howl Studios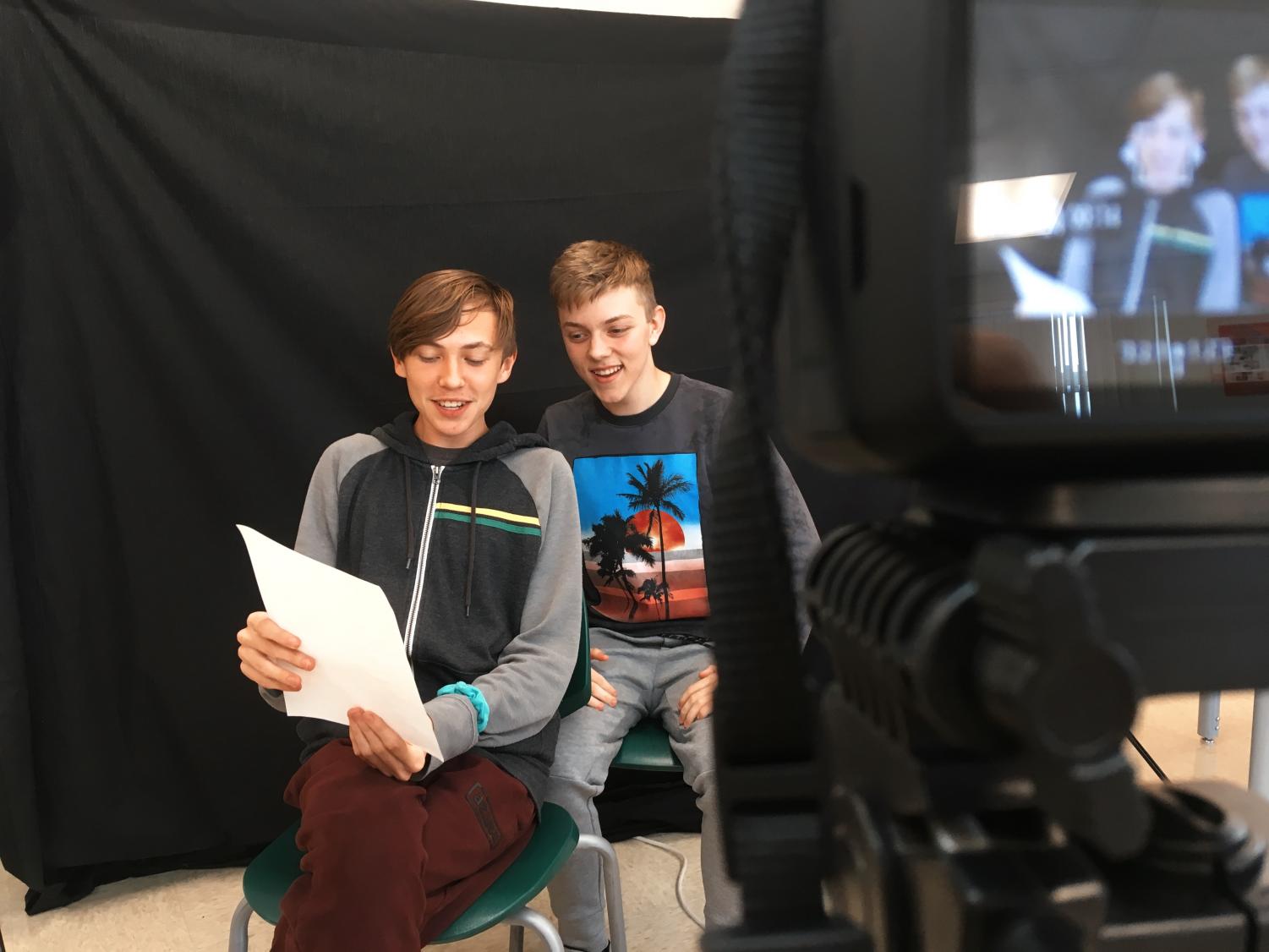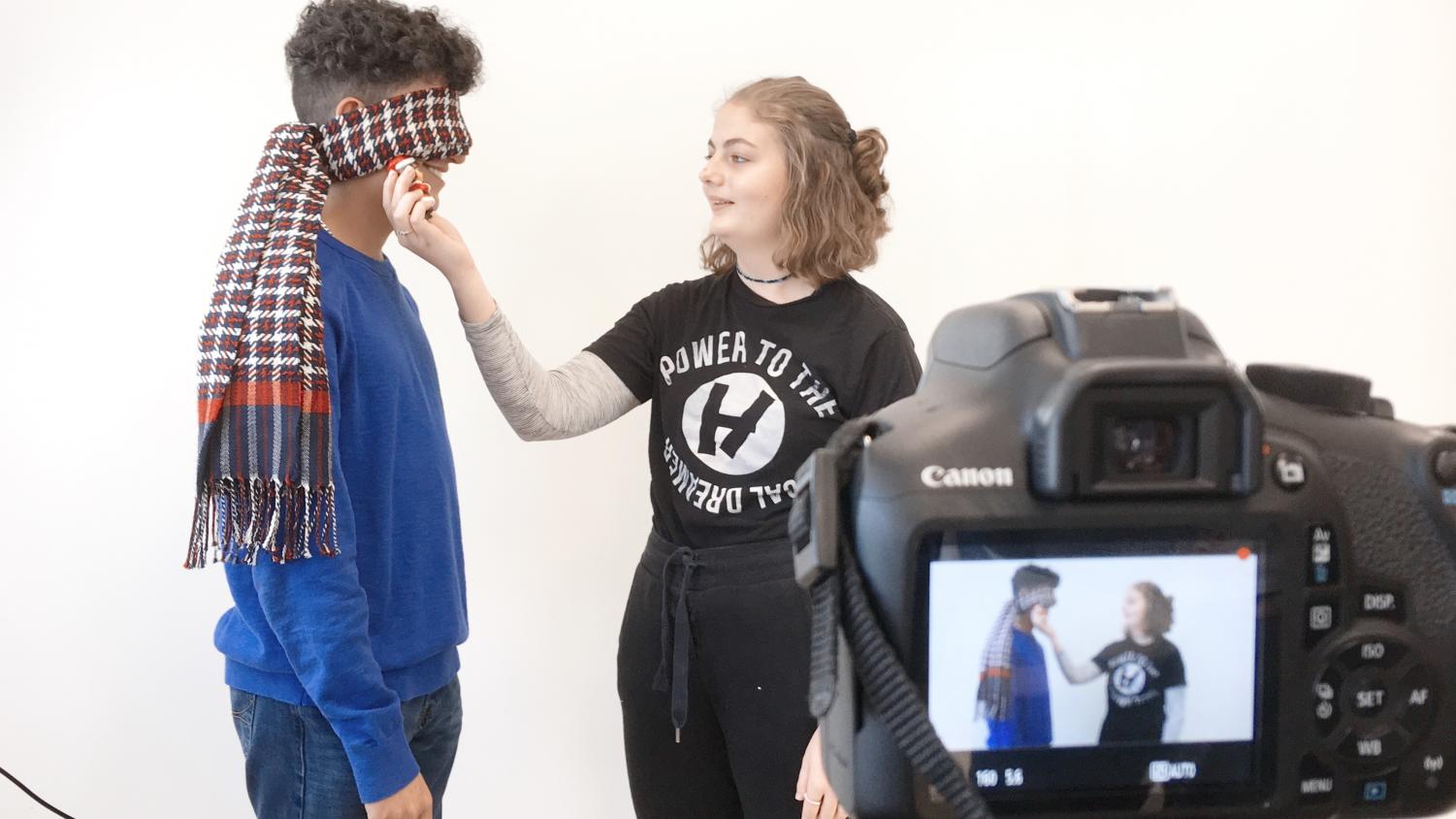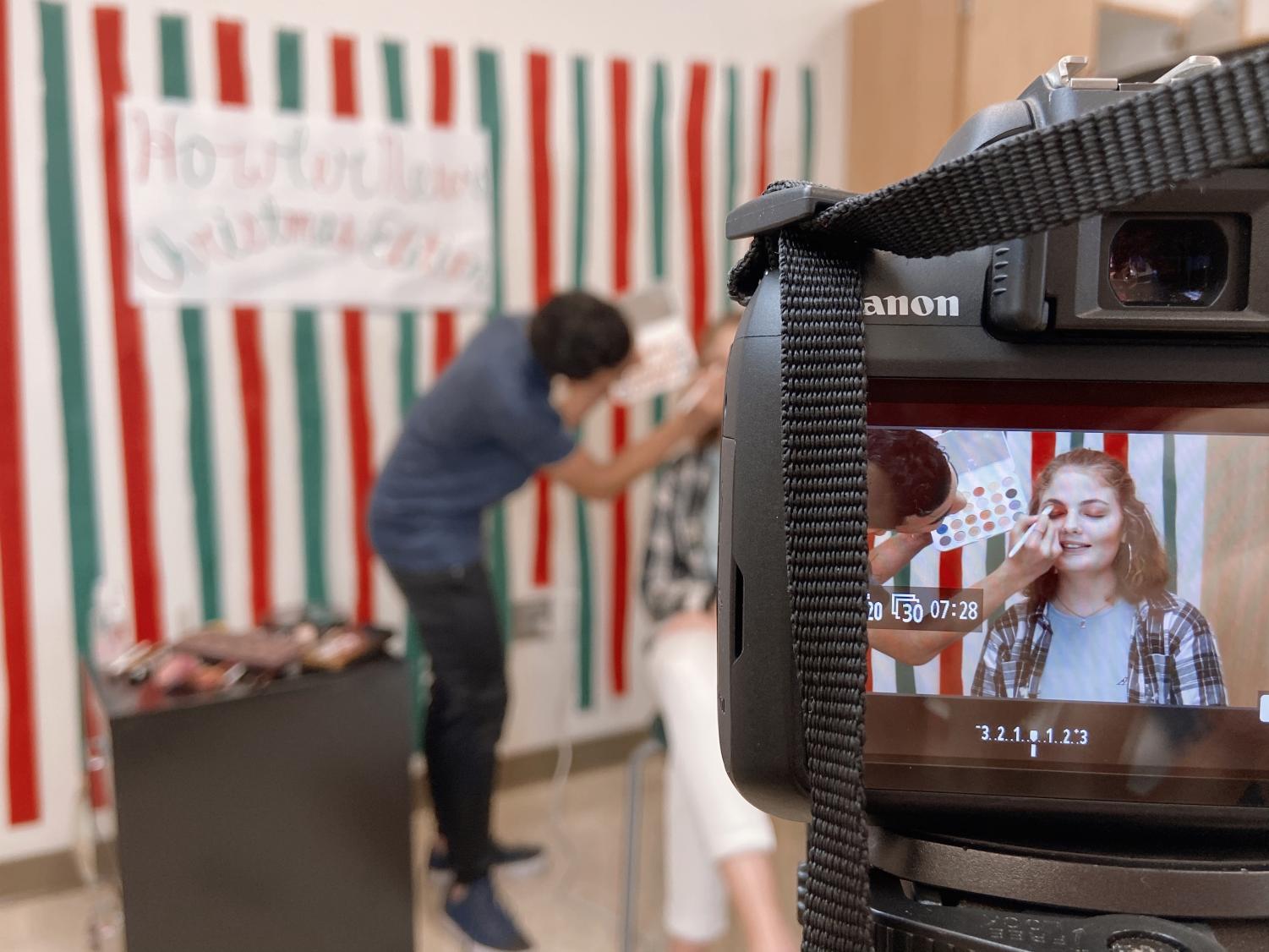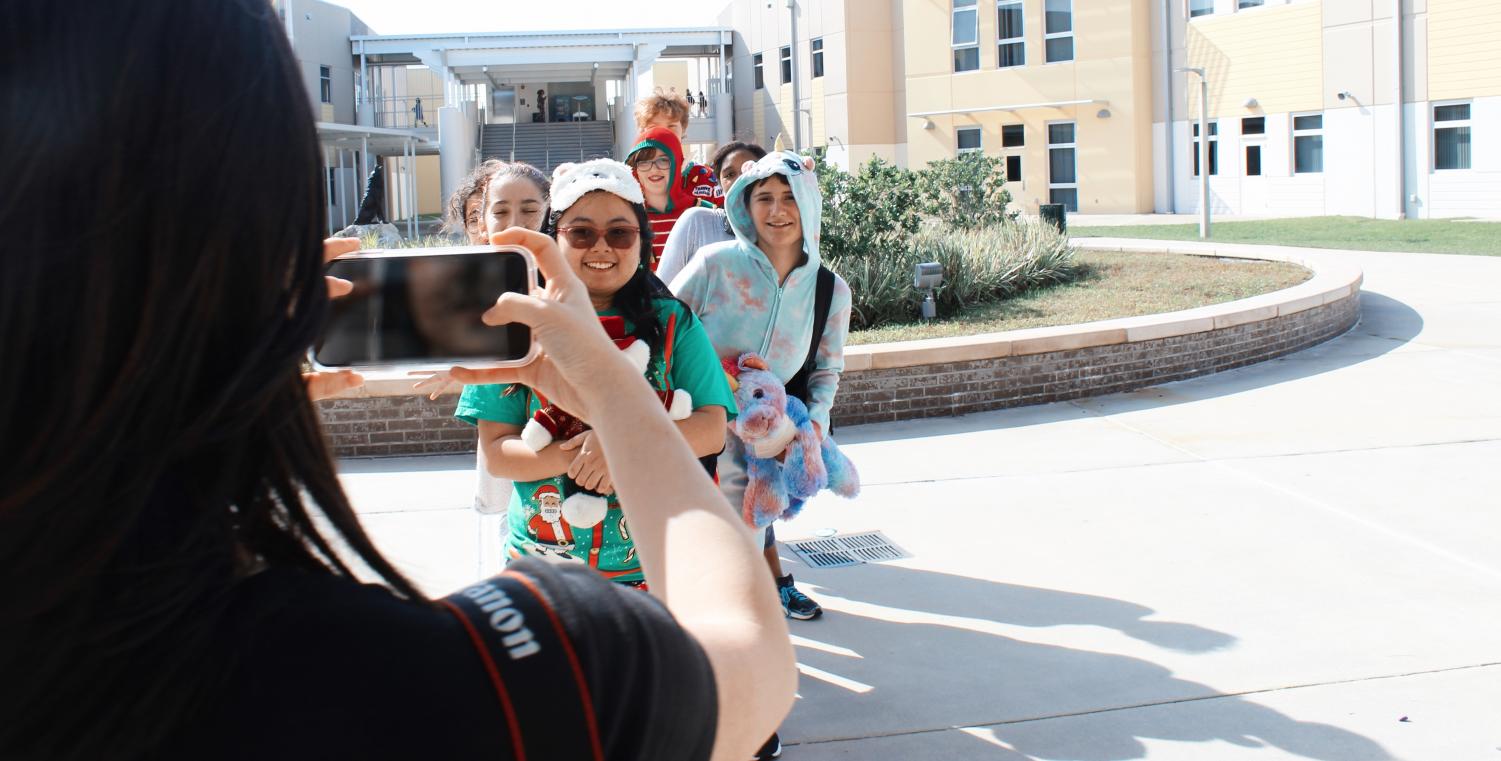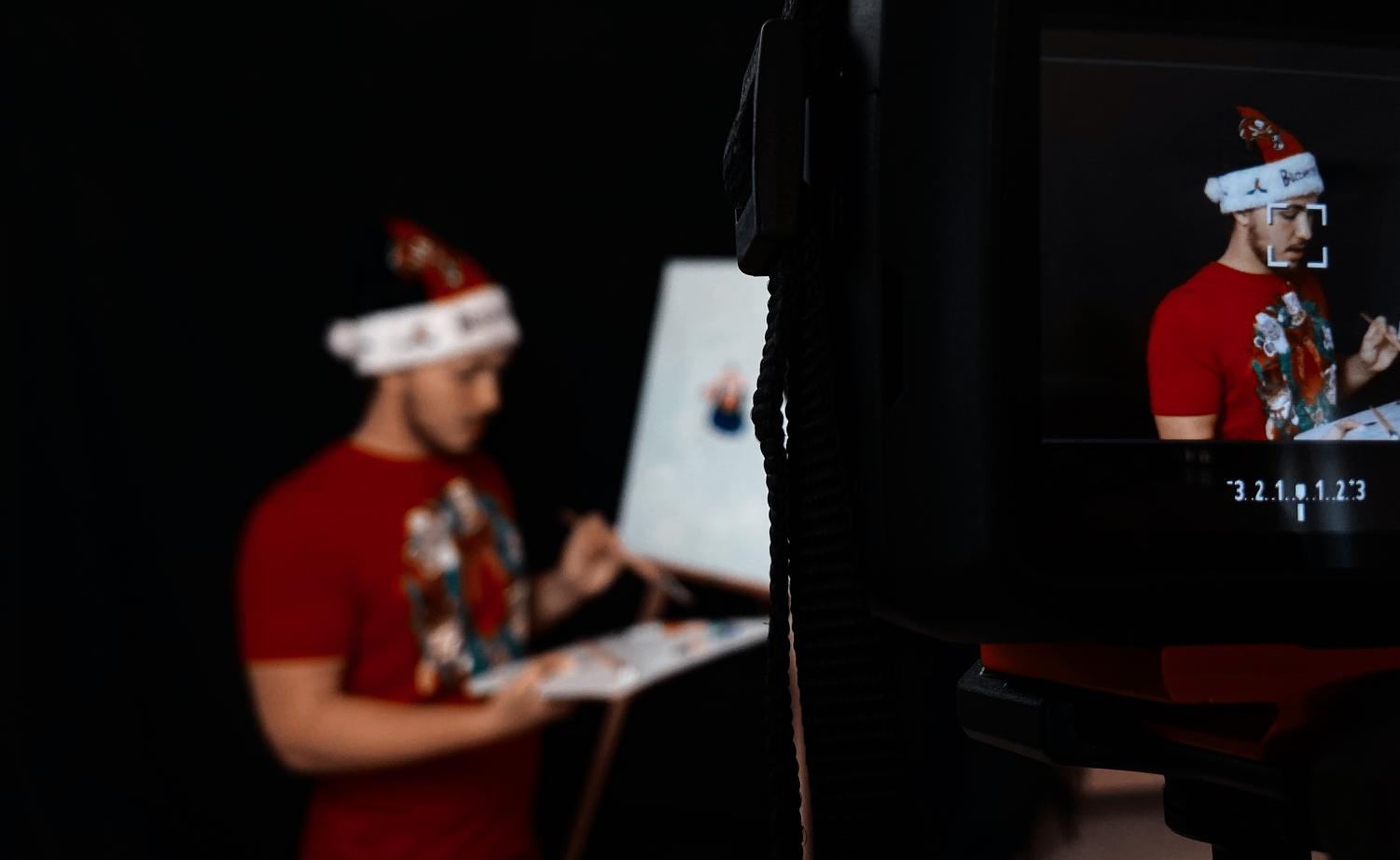 "Hi, I'm Tyler and I'm the director of WBEU TV (the school news). In our news, we currently cover school events, sports, the weather, and what's for lunch. We have a lot of exciting plans for the future and are getting ready to start doing student-life news, and world news. TV Production gives you some really amazing opportunities to create content like this, and regardless of what you're doing, you'll learn a lot. Something I really love is how much I've been able to do as a student. " – Tyler Weber, Editor, and Director of WBEU TV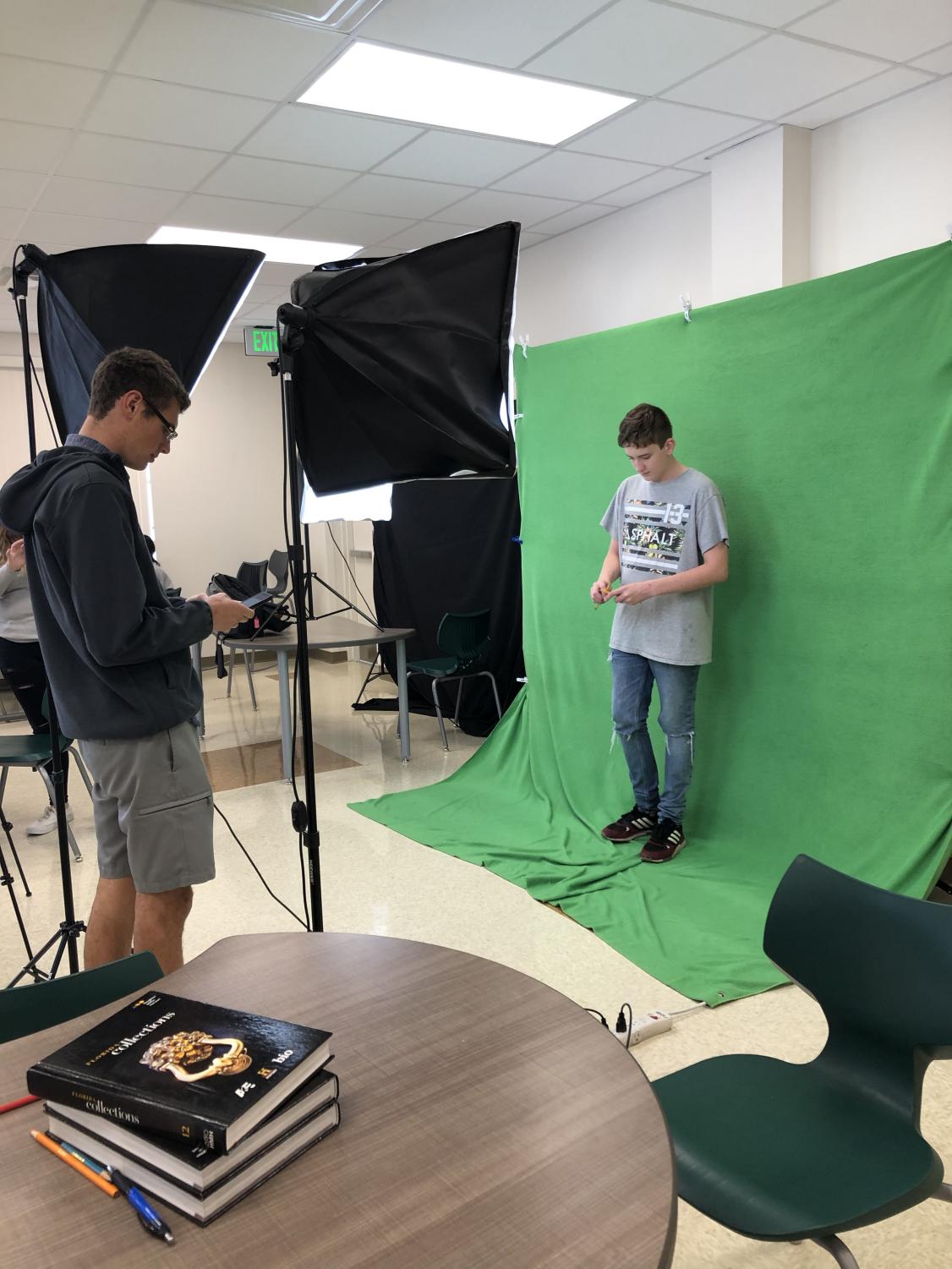 "I love that I have an outlet that I can express myself through. It's a lot of fun, and it's not math. I would definitely recommend the class!" – Michael Frusci, TV Production Student
"The freedom to get to pick what you make your projects is awesome. It's also really interactive and hands-on – it's not just someone standing up in the front of the class lecturing". – Cam Chaote, TV Production Student
Yearbook:
Our biggest and most well-known of the three, yearbook, is the backbone of journalism. The yearbook staff works tirelessly year-round to produce a book that high school students cherish. They cover all events that happen in our school, as well as sports and student life pages. Yearbook consists mostly of photography and digital editing/design, with a small portion of writing. It is a great way to get involved, and you will have the opportunity to meet lots of people and make connections.
Yearbook in our Editors words:
"In yearbook we create and design the yearbook for the school. It consists of several different aspects that feature multiple angles of our school and it's events. Yearbook includes many different creative outlets that benefit each student. From photography to design, there is something for everyone. This class teaches kids new skills and ultimately life lessons. Throughout the year many bonds are created which lead to long lasting friendships. Students tend to enjoy this class because it gives them creative freedom and creates a homey environment.
"As Editors, our favorite things about yearbook is the bond we are able to build with our students and teacher and the legacy that we are leaving on this school. If we weren't part of this community, we wouldn't be who we are today". – Raquelle, Editor-in-Chief, Elijah & Katie, Co-editors
"Being in yearbook has really impacted my school life. I've learned how to use programs like Photoshop and Indesign, which I love to use and play with. I also feel like I've become more confident in my writing, and in myself. A bonus would be the amazing friends that I've made in this class. Passardi makes me feel welcome and make my ideas feel valid. I highly recommend this course for any student who really wants to contribute to something big, and wants to express themselves." – Lucy Carr, Yearbook Student
"Yearbook gives me a creative outlet since I'm not good at art in a traditional sense. It's one of my favorite classes because I genuinely learn something new every day. Being able to be a part of this program is something I'm very proud of." – Chloe Sherree, Yearbook Student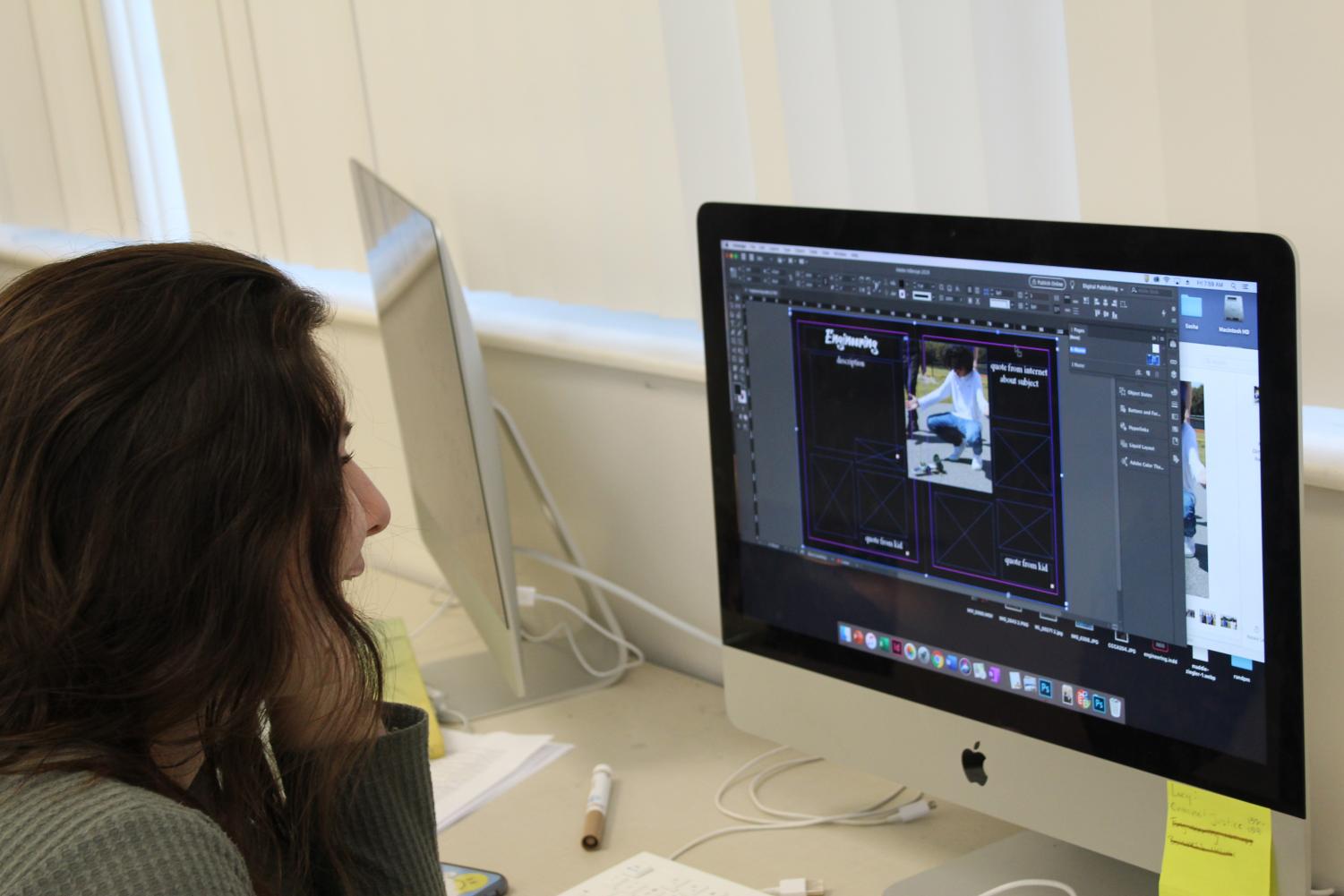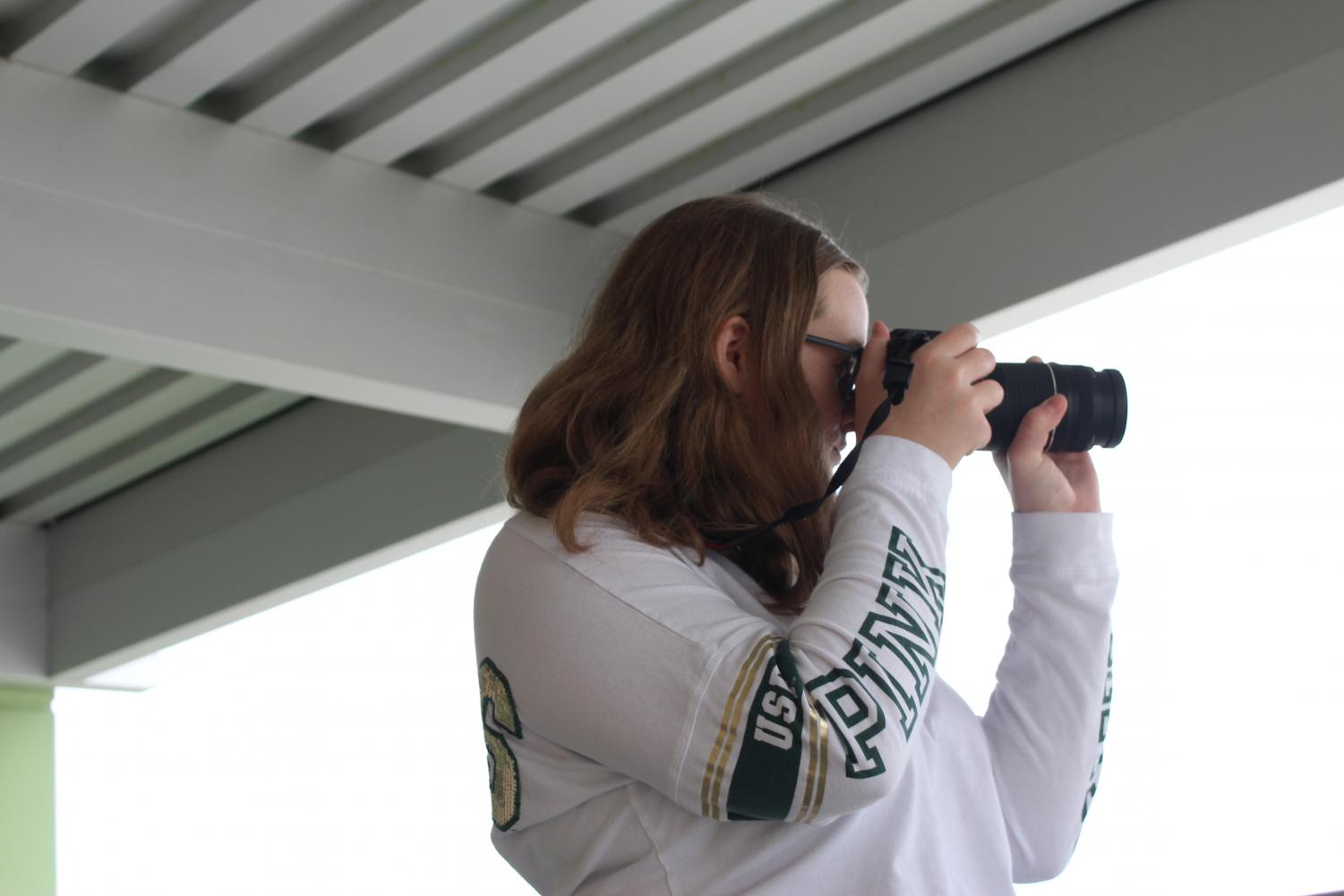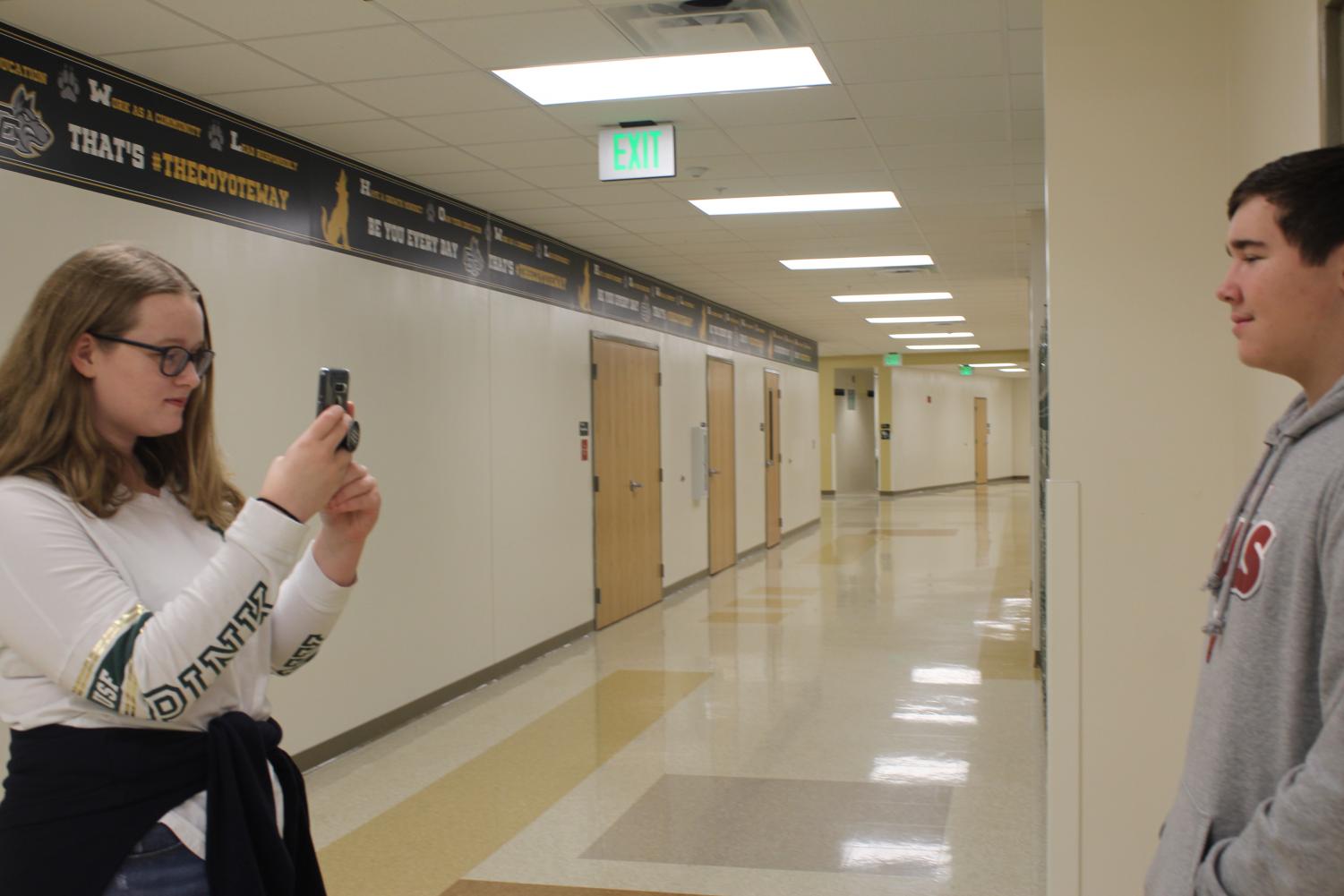 Newspaper:
Our newspaper, The Howler, is student-run and produced. Just like any newspaper, we have a variety of topics we cover, and have eight different columns. These include a range of things from school news, to game reviews, world affairs, poetry, and so much more. The Howler also includes a big art and photography presence, and we have many students create content this way. Each week you are given the freedom to choose what they want to write (or create), and are given time to interview students and teachers for their piece. Once finished, it has the opportunity to be published on the Howler; and each student even gets their own Staff page. The paper is a very unique outlet to get your content and what you're passionate about out to students. Whether it is just a way to express yourself, or a stepping stone for further reporting/writing later in life, the class has a lot to offer.
"The Howler is a very beautiful and special opportunity. During a time in our lives where we sometimes feel trapped and overwhelmed, it gives you a boundary-breaking outlet to express yourself. The connections you make with your peers is unmatched, and the experience is priceless. It is amazing to see your own, as well as fellow reporters writing improve and change over time. The feeling you get when you see your work up online is amazing, and it is really cool to watch something you've helped fuel, grow and become successful. The lessons I've learned, and the people I've meet have been vital to my high school experience. I would be a different person without newspaper."
– Lauren Stallworth, Editor-in-Chief
"What I love about Newspaper is the freedom and expression. You are allowed to write about your passions, and saying what you want (within reason). It also gives you a place to collaborate with others that have similar passions as you". – Kevin Gualberti, Newspaper student
"Journalism has been so foundational for me considering I've been taking it for the past two years now. It's helped develop my skills as a writer and challenged me in ways that'll impact me forever. I recommend this to any aspiring artist or for anyone out there looking for a voice." – Hannah Farias, Newspaper student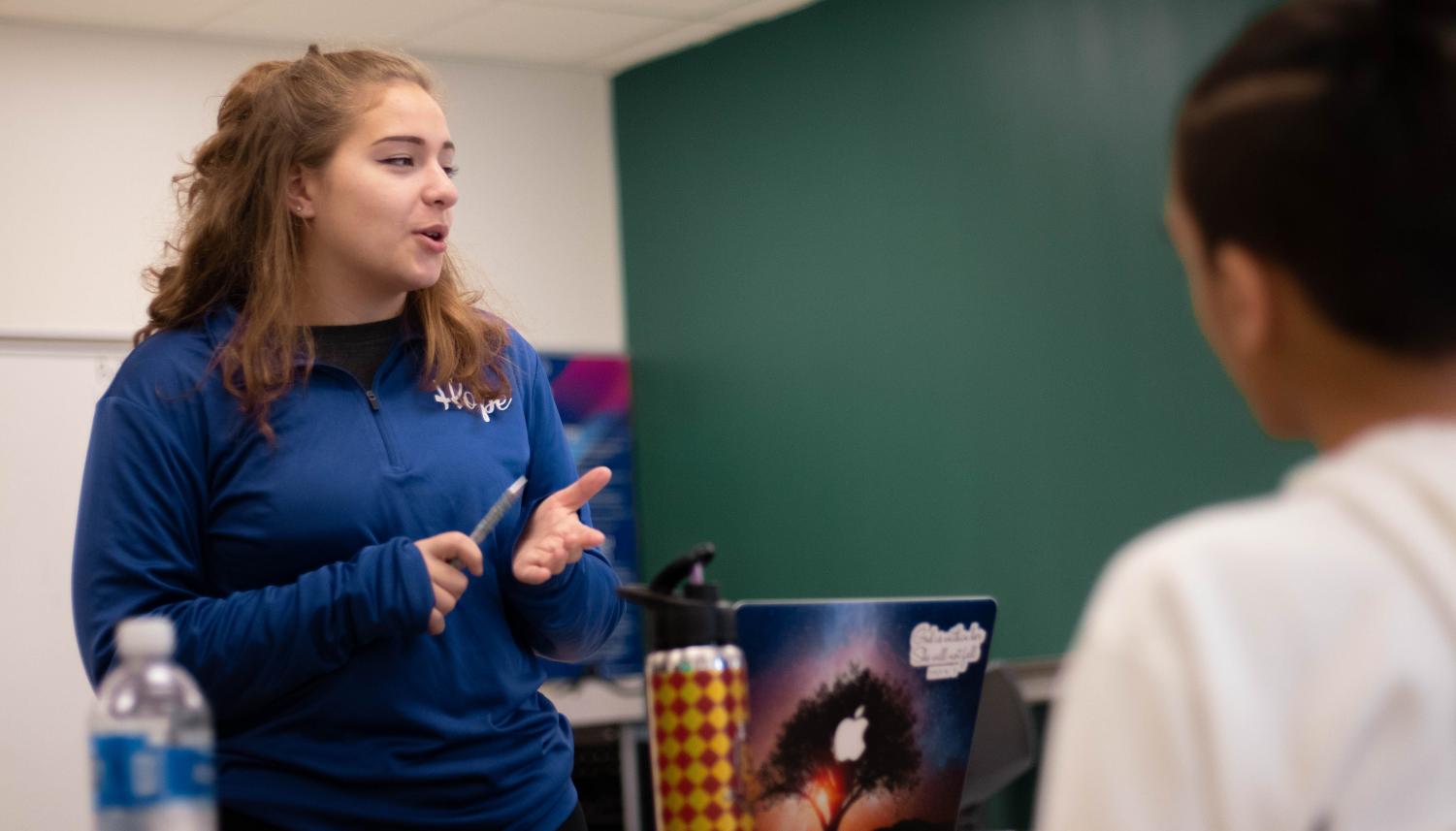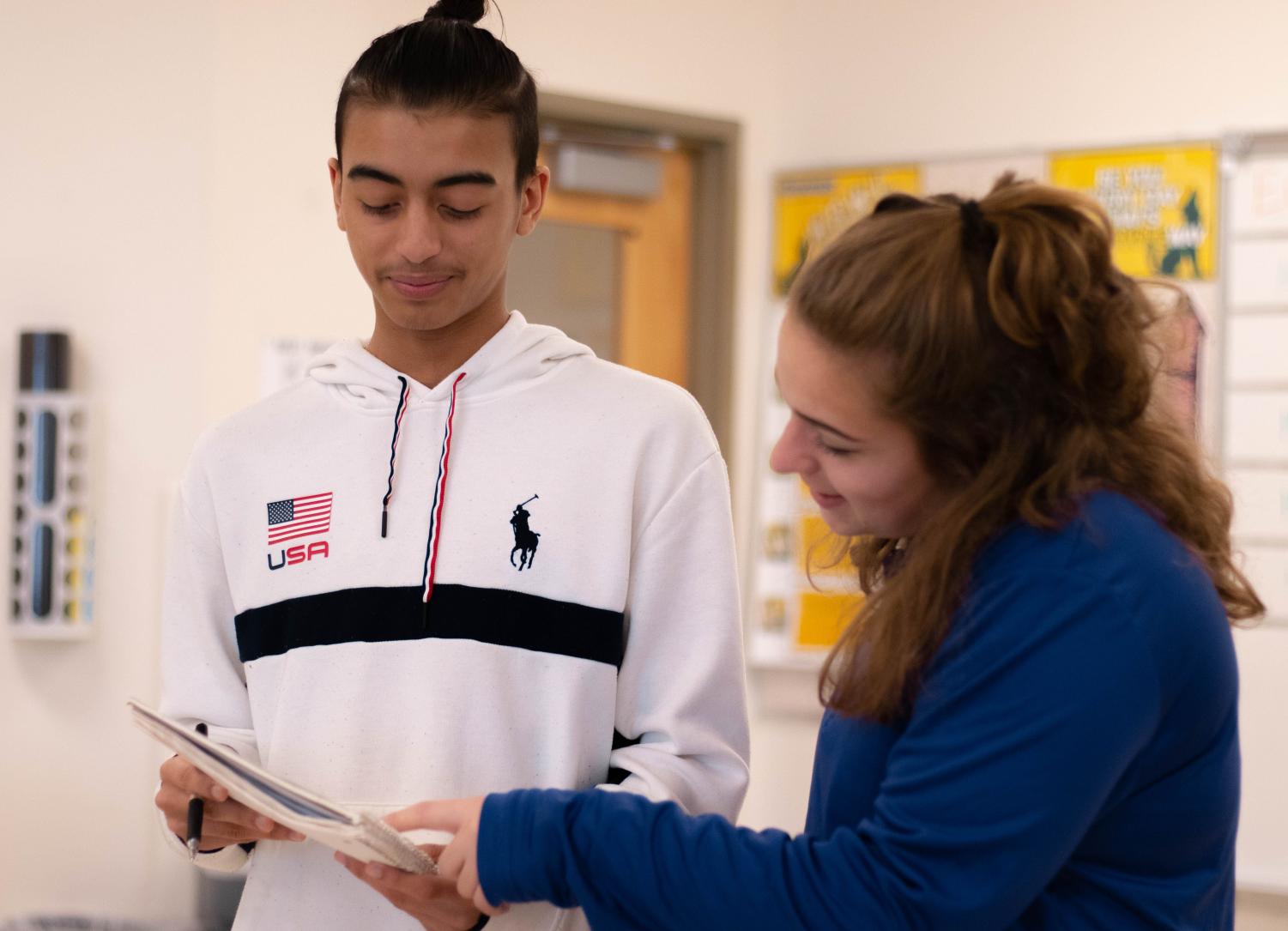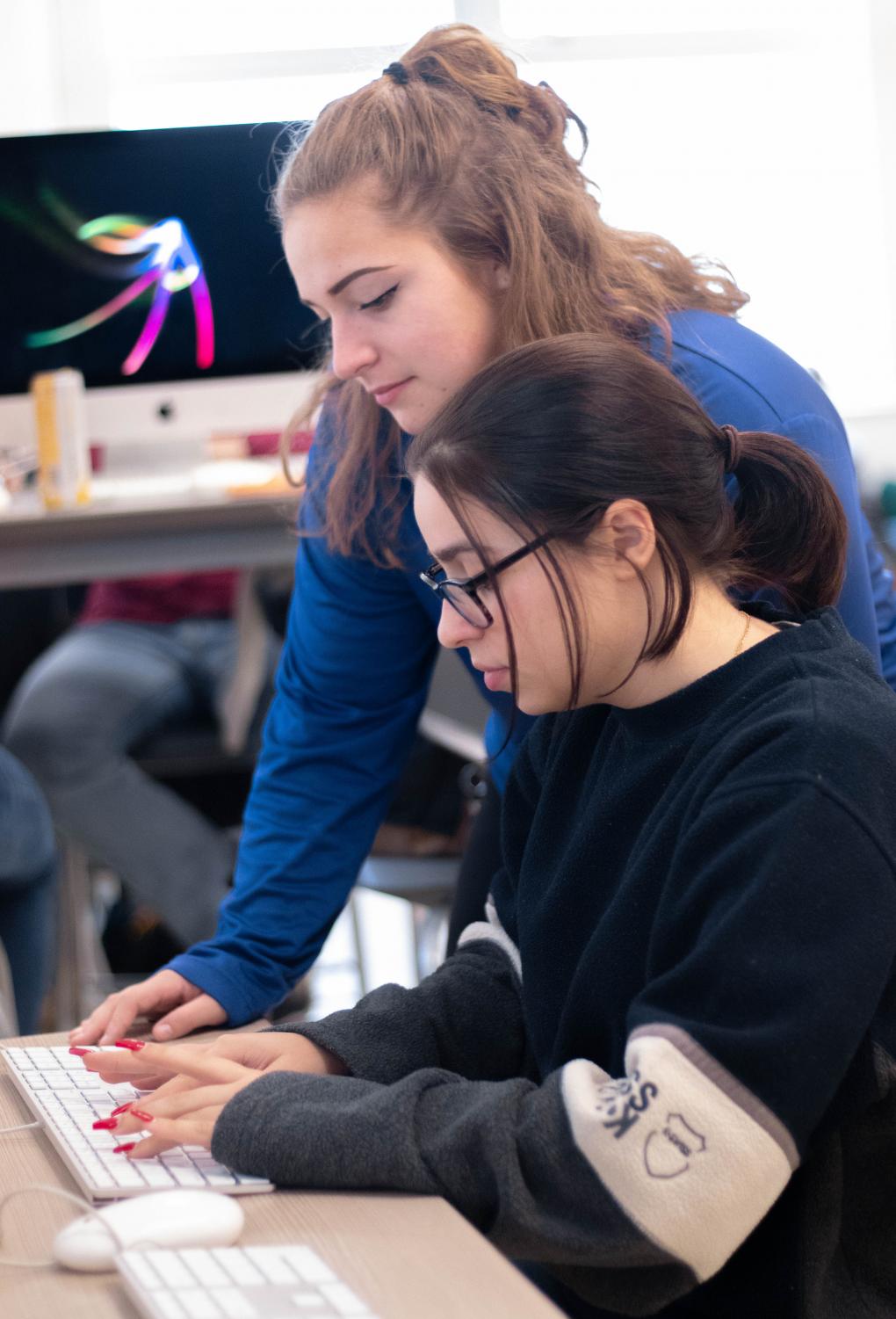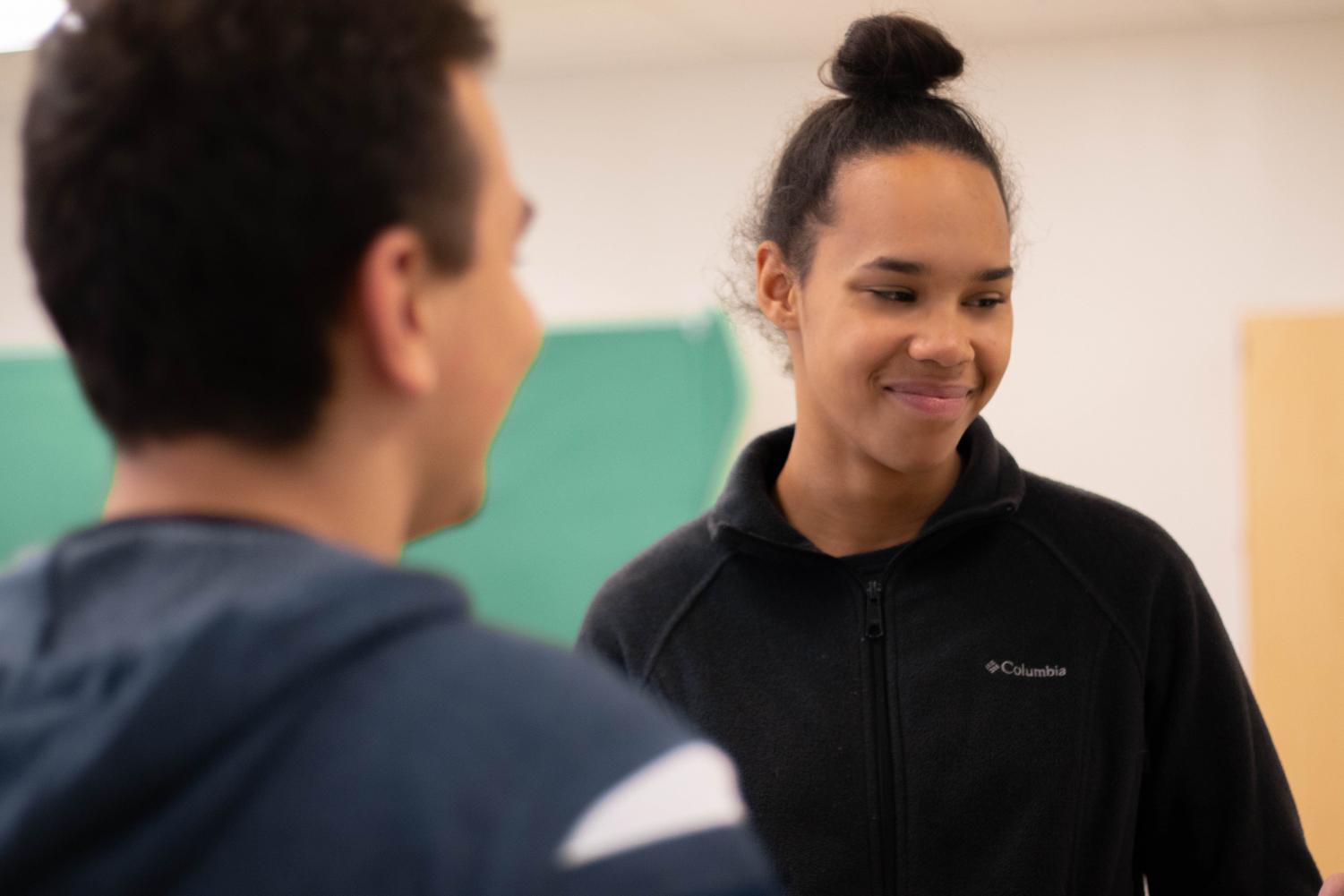 Passardi adds, "Journalism is a place where kids can find their talents and explore them. They become better humans because they learn to listen, analyze, and respond better. My favorite thing is seeing the kids take ownership and seeing their excitement when they are talking about what they are working on. This program gives the kids a voice. A place to create. A place to come up with ideas and talk them out and then execute them."
If you are interested in taking Journalism, you can sign up by checking it off on your course card, as well as checking off which department you'd like to join. And if you have any questions about the program, you can reach out to Ms. Passardi as [email protected]
We hope to see you next year!