Coach or Players: Which one is the most important for the team's success?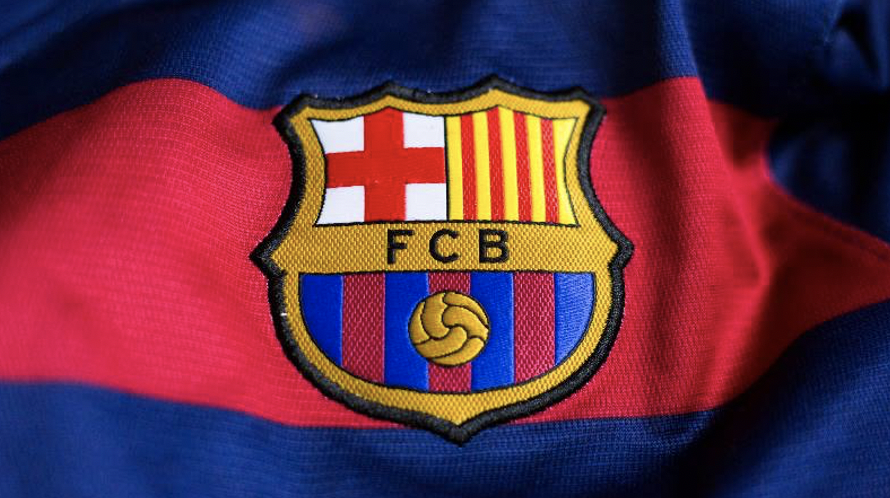 FC Barcelona is one of the best teams in the history of soccer, not only because of the games that they have won in the last 15 years but because of how they won trophies. FC Barcelona has won the incredible total of 34 titles in the last 15 years, making FC Barcelona, also known as Barca, win 4 Champions League; the most important title in Europe. They've claimed 3 FIFA club world cups, 3 European super cups, 10 Spanish Leagues, 6 COPAS del Rey, and 8 Spanish Super Cups. This team is the only club that has won every title possible in one year, 6 out of 6, during the 2009-2010 season. They also are one of the 7 teams that have won the treble, which is the winning of the domestic league, the domestic cup, and the European cup, which are called nowadays the Champions League, La Liga, and Copa del Rey. Barcelona has not won this once, but twice. In the past 15 years, players have come and left the club, but one player that has been with the club all 15 years and has helped win each title, and for a large number of people, is considered the greatest player of all time, is Lionel Andres Messi.
Lionel Andres Messi is one of the few players that have been at his best for years, he has won everything individually and everything that a club can win. Messi was born on June 24, 1987, in Rosario Argentina. At the age of 13, he moved from Argentina to Spain and was offered a chance to train and play for them in La Masia, in exchange for the medical treatment that he needed to continue growing. He moved quickly through the junior system ranks until he made his first debut with the team on Oct. 16, 2004, in a league game against local rivals Espanyol. Among all the individual trophies that he now has, Lionel Andres Messi has 6 balloon d'Or, the only person in history to receive this award. Messi's contribution to the team has been magnificent so far, scoring 634 times for the club, and being the only one to reach this amount in the history of FC Barcelona. He also has 285 assists and has contributed to about 900 of the team's goals and assists. Barcelona recently made its 9000th all-time goal, meaning that 10% of their goals and assists were given by Messi in only 15 years. I could write about all the great things that he has done over time, but I want to go deeper into why Messi is so successful. Is it because of his talent, or because of the coaches he's had?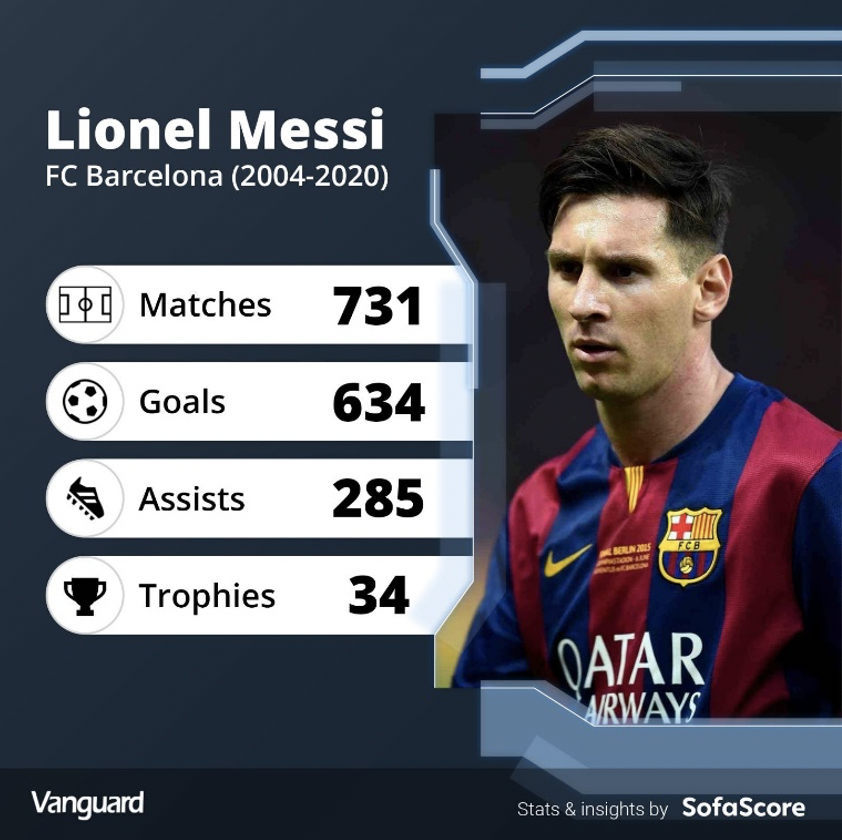 In the last week, many famous and respected newspapers have reported that after 15 years of greatness in FC Barcelona, Lionel Andres Messi wants to leave after suffering a historic loss of 8-2 in the champions league. After this was reported, many people went crazy over the prospect of his departure, among them Youssef Mina, a Soccer fan and a Liverpool follower. He said "Fc Barcelona didn't really have a good manager since Luis Enrique, which was 3 years ago. After that, the managers that they had have been bad and they let their players do whatever they wanted." I asked him "Why would a team like Barcelona didn't win anything last season, having the best player in the world?" He responded that "Having the best player does not guarantee anything. Soccer is a team sport and a single player cannot defend, distribute the ball around the field, and score at the same time. Having Lionel Messi in this team has helped them and Messi has carried them several times, but this is soccer and it's a game of 11 against 11". I also asked him what he feels the problem was during the trophyless years of Barcelona, to which he responded that the fault is in the coaching of Barcelona, "I think that the managers that Barcelona had during those years weren't good, not only talking about how they managed their players but the philosophy or the way to play that they used. Everyone could see that the way that they played was and is boring, the players did not give their best, the intensity of the players was low, and they have lost the style that gave them a lot of titles. That's what I think was the reason that Barcelona went trophyless last season and some before that". Perhaps my most important question was what he felt like the most important part of a successful team is. "I think the couches or the managers are the most important for the team," he said "They can make the teamwork correctly, they make players great and for most of the time are the ones that buy and sell players, having complete control over the team."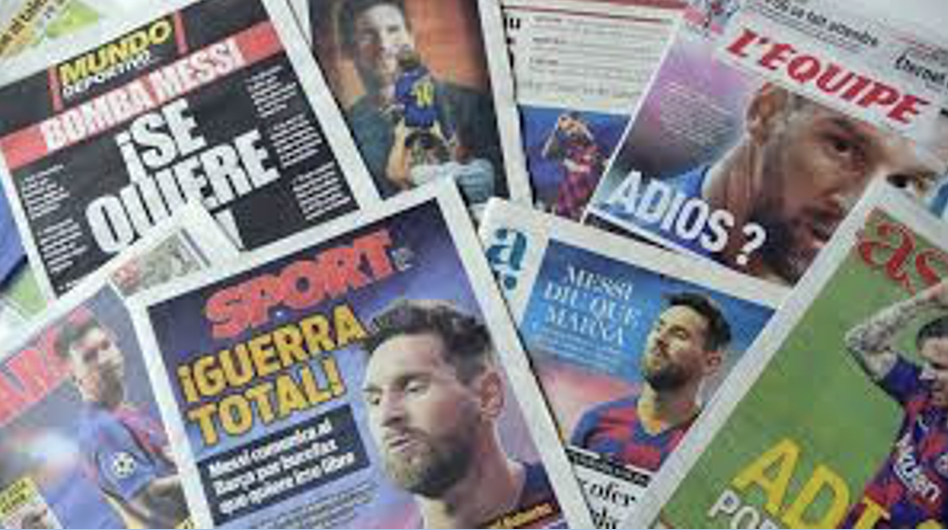 For many Barcelona fans, it was great news that the Barcelona Board voted to make Lionel Messi stay. However, it does not matter if a team has the best player on the planet of any sport, if that player does not want to be there, the player is useless. The coach is the most important thing for a team's success because when a team has a good manager, you can see it in their performance. When a team plays well it is because of their manager, not just the players, A team that is united and has a great manager can beat anyone. Remember that talent can win games, but teamwork wins championships.
https://www.fcbarcelona.com/en/football/first-team/honours
https://www.britannica.com/biography/Lionel-Messi
https://www.transfermarkt.us/lionel-messi/erfolge/spieler/28003
https://www.espn.com/soccer/uefa-champions-league/2/blog/post/2477324/champions-league-treble-the-seven-clubs-who-claimed-it
https://www.sportbible.com/football/football-lionel-messis-barcelona-goal-involvement-record-is-incredible-20200706
https://www.espn.com/soccer/barcelona/story/3965950/lionel-messis-barcelona-debut-oral-history-of-those-who-saw-him-first15-years-agovs-espanyol
About the Writer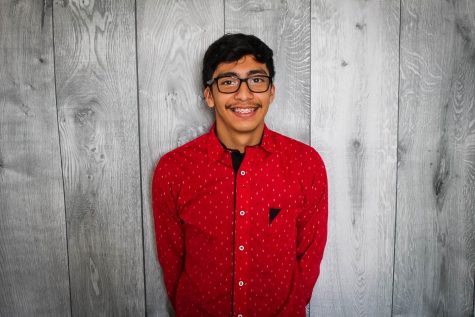 Valentin Jason-Camilo,
My name is Valentin Jason, I am a sophomore at Cypress Creek High School. My favorite sport is soccer or also football in most of the other countries....