Bubbas 33 Restaurant Review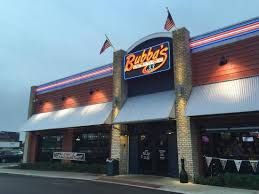 Bubba's 33 is an American restaurant that has recently opened up a new location in Wesley Chapel. I have personally now eaten at Bubba's three times, and have had nothing but positive experiences; so I decided to share my thoughts on the new location. They have quality food and menu items everyone can enjoy, and the two dishes I have eaten there (the Fish and Chips and the Classic Double Cheeseburger) are review worthy. I sat down with a friend of mine who also loves Bubba's to hear some thoughts on what makes this one of his new favorite restaurants, and we discussed what we liked most. These are the highlights from our experiences…
The dish I ordered the first time I dined in at Bubba's 33 was the Classic Double Cheeseburger. I ordered the double cheeseburger because I thought to myself: "It can't be that big, and I am pretty hungry. I'm sure I can eat it all." However, I was definitely mistaken. I largely underestimated the size of the normal burger, and making it a double cheeseburger only made it much bigger. The server even warned me when she took my order and said, "Are you sure? It's pretty big." I disregarded her question and ordered it anyway; but oh boy was she right. The patties were so big that I was barely able to fit the burger in my mouth. Aside from struggling to eat it though, it was one of the best burgers I have ever eaten. It was cooked just long enough that it didn't come out dry, but still tasted great. The double cheeseburger cost $12.99 and came with two sides, which I found to be a very reasonable price. The Classic Double Cheeseburger is definitely a must have at Bubba's 33.
The second time I dined at Bubba's 33 I ordered the Fish and Chips, and I was pleasantly surprised with how good it was. The cod in the dish was fried in Samuel Adams Boston Lager Breading, seasoned well, and was fried and cooked to just the right level so that it was crispy but still tasted really good. The tartar sauce that came with the fried cod complimented the taste of the dish overall and paired really well together. This dish also cost $12.99, and came with a choice of two sides.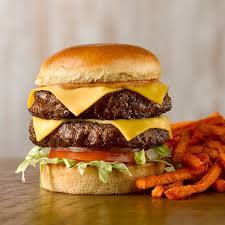 When I interviewed my friend Patrick, he shared very similar experience. While I certainly like Bubba's 33, I think he may like it more, having gone almost ten times. His personal favorite item is the Cheesy Bacon Fries, and he's always been very impressed with how the restaurant is run. "I would rate my customer service a 9/10. I really like the theme of it, and it's definitely a quality place."
After eating at Bubba's 33 multiple times now, I can safely say that it is one of my favorite restaurants in the Wesley Chapel area. They provide quality food and are rivaled by only a few other restaurants. Both of my meals were great, and I think this is a restaurant that students in Wesley Chapel would enjoy. I give it an 8 out of 10 rating, and I think more people should check it out.