A Few of Wesley Chapel's Best Restaurants
Food is a huge part of our lives. After all, we need it to survive. With the recent exponential growth in Wesley Chapel comes many new restaurants, some better than others. Sometimes it's very difficult to choose where to eat, so here are a few of my favorites to offer you some help.
-Amici's Pizza
Everyone loves pizza, right? The Mannino family, who owns Amici's Pizza, has been making authentic Italian food for 15 years. Located at 26602 Wesley Chapel Blvd (CR 54) Lutz, FL 33559, you will find everything from clams, to pasta, Stromboli, and of course, pizza. If dining in, the restaurant is clean, and wait times are low. The parking situation is somewhat of an issue, but that's mostly because they're always busy. One of my favorite deals is that you can select one of their topping combos or choose your own from a huge selection of toppings, and a large pizza will run about 15-20 dollars; which is more than enough food for three or four people. They truly are a family-owned business putting their heart and soul into every pizza they make, and it clearly shows.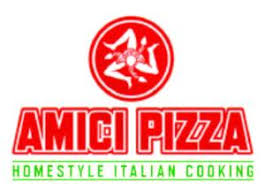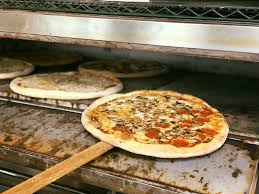 -Noble Crust
Yes, another Italian restaurant on the list. However, while their pizzas are very good, they make the list because of their brunch menu. Considered "Deep South Italian" Noble Crust created an interesting collab between Italian and southern comfort food that's anything but traditional. A little pricey, but gives an incredible dining "experience" that is totally worth it. The restaurant is spotless, and the décor is beautiful. I recommend getting the Steak + Eggs which includes Top Sirloin, Salsa Verde, pickled Fresno chiles, two eggs, crispy fingerling potatoes, and garlic bread – all of which are amazing. While it is quite expensive, (the steak and egg meal is $20) it is totally worth it. Not to mention, I personally don't usually like grits, but their four cheese grits are so good I can't wait to go back for more. If you're looking for an upscale and unique option for breakfast, lunch/brunch, or dinner, Noble Crust is a great spot. It is located at the Shoppes of Wiregrass Mall (28330 Paseo Drive, Wesley Chapel, FL 33543), which makes it's perfect to have a meal any time of day then hang at the mall.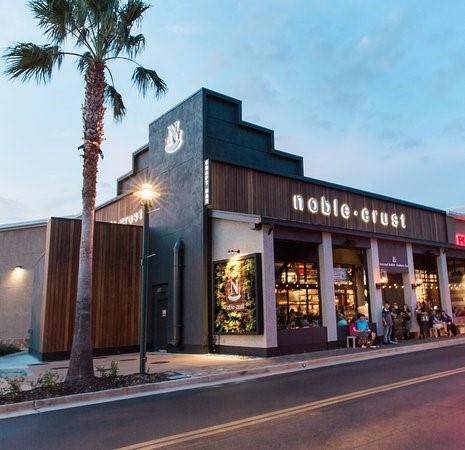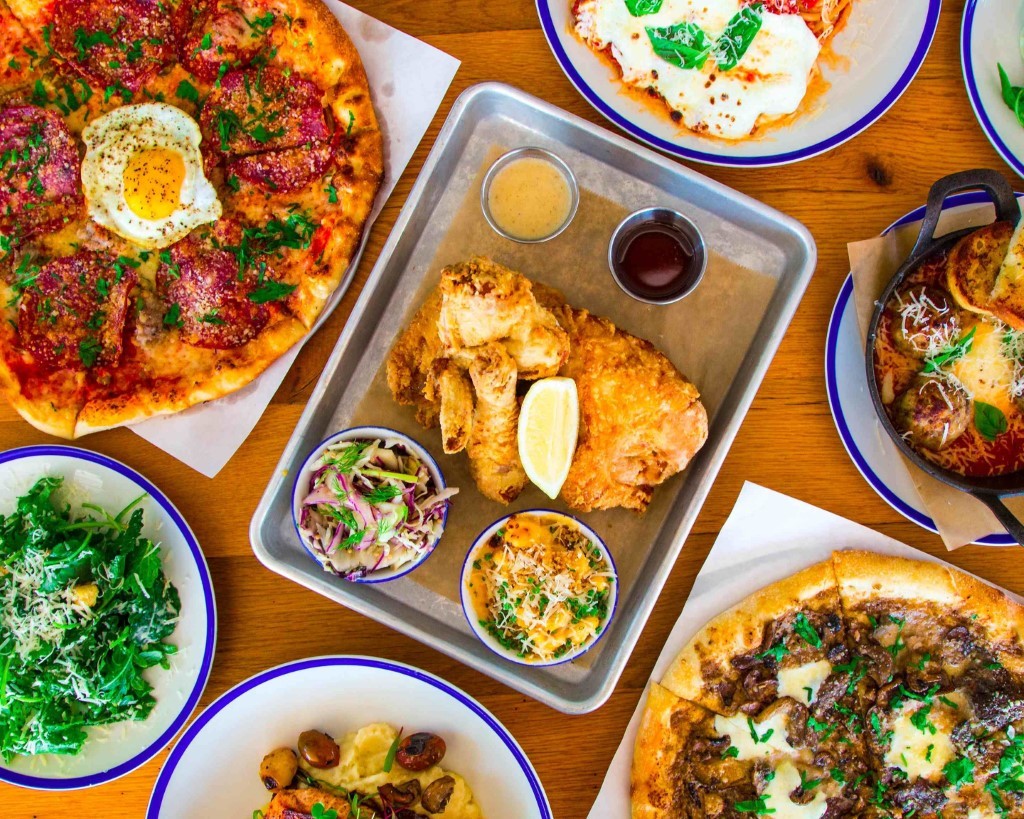 -Longhorn Steakhouse
As their ad campaign says, you can't fake steak. This statement holds true with Longhorn Steakhouse of Wesley Chapel, located at 2647 Creek Grass Way, Lutz, FL 33559. Cooked to order, their steaks never disappoint. They offer everything from huge "Outlaw Ribeye's" with tons of marbling and just the right amount of seasoning to petite filets that are the perfect melt in your mouth texture. They even have a shaved prime rib sandwich that is amazing. Their sides also do not disappoint, and I think may have the best-mashed potatoes in town. If you're a soup person, the baked potato soup is also amazing; hearty, thick and rich, it's a meal all by itself. Longhorn has an upscale feel, without the outrageous prices. They can have a wait though, so be prepared. Apparently, I'm not the only steak lover in Wesley Chapel!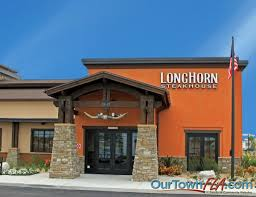 -Cheddars
If you're craving good old fried chicken and you're really, really hungry, then Cheddars is your place. As you walk in, you will notice the modern, yet cozy feel. They start off the meal with complimentary delicious sugar-glazed croissants that will leave you wanting more. I choose a salad for my entree, which comes in a perfectly chilled bowl filled with fresh and tasty ingredients. Finally, the fried chicken. Perfectly battered, tender, and juicy, topped with an amazing gravy. This meal is served with two sides (I recommend the broccoli cheese casserole and buttered corn), all for only $10.99 or the larger portion for $12.99. I promise you won't be leaving this restaurant hungry. Located at 2391 Sun Vista Dr. Lutz, FL 33559, this is a great dinner option for anyone wanting reasonably priced, amazing comfort food.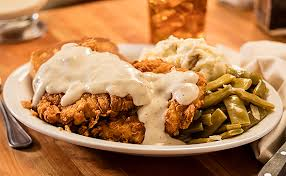 For pizza, steak, and chicken – these are my go-to restaurants in the Wesley Chapel area. You will not be disappointed with any of these options, as they all offer consistently great food. Whether you're headed out on a Friday night for a family dinner or looking to have brunch on Sunday, keep these in mind!