The Book World in 2020
2020 has been a very questionable year starting with wildfires, coronavirus, flooding, almost WWIII, and so many more issues.
But luckily for us book nerds, there have definitely been some positive things happening in 2020. From new books to the end of a very successful novel series, 2020 has been pretty fair to the book community. Now mind you, I'm going to be writing mostly about YA (Young Adult) type books and novels, so other books like biographies and autobiographies won't be mentioned too much.
Some of the best-published books this year were 'American Dirt', 'Yes No Maybe So', and 'Clap When You Land'. But there were also some books or series that got a new addition, for example, the Twilight series, Ready Player One, and One of Us is Next. While also some book series, like the 'Miss Peregrine' books, are sadly coming to a conclusion.
American Dirt, being chosen by Oprah's book club, is "a novel about a Mexican bookseller who has to escape cartel-related violence with her son, fleeing to the US" (GoodReads). This book has been and still is, a bit controversial since the book takes on the challenges of immigration and other present-day struggles, some people see it as not realistic and such. Nonetheless, it is a book I haven't been able to get my hands on, so I have yet to set an opinion on it.
The next book to talk about is 'Yes No Maybe So" by authors, Aisha Saeed and Becky Albertalli. Both authors being well known for their separate previous books, this book "story about activism. How our individual actions can feel small, but how much of an impact they can make. It's a story that celebrates progress, resilience, and hope." This is another I truly recommend to help cope with this not so good year.
Another good coping book is 'Clap When You Land'. Winning the GoodReads choice awards for best young adult fiction book, this book is "A novel-in-verse that explores the intricacies of love and mourning. Clap When You Land tells the story of Camino and Yahaira, two sisters whose fates become intertwined when a tragic accident forces them to discover the truth about their father—and each other."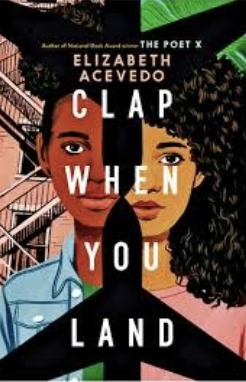 Evey fan of the Twilight series was thrilled when Stephenie Meyer announced that she would be making a new Twilight book, but with a bit of a twist. The book, Midnight Sun, is everything that happened in the first Twilight book, but in the male main character, Edward, point of view. Everyone was very excited, especially since part of the book was originally leaked without the author's acknowledgment. So now we have a wonderful book known as Midnight Sun.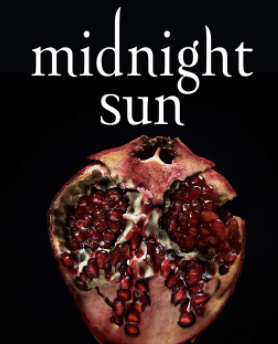 Ready player one was a smash hit when it hit the shelves in 2011, and later in 2018 came a movie adaptation, which was almost as incredible as the book it came from. So of course, with any great book, there would be a sequel of the smash hit. 'Ready Player Two' is that sequel, with mixed reviews and very different opinions on it. The book, published only a month ago in November, takes place a few days after the first book ended, " Wade Watts makes a discovery that changes everything. Hidden within Halliday's vaults, waiting for his heir to find, lies a technological advancement that will once again change the world and make the OASIS more wondrous — and addictive — then even Wade dreamed possible"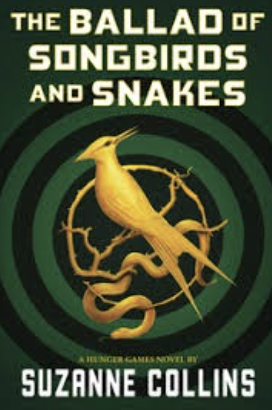 Although the book was published not even a full month ago, it has been through its fair share of controversy. Many of the readers believing that the book wasn't really anything important other than something to keep the fandom alive. They claim that "Ready Player Two reads like a fusion between a Wikipedia page and a video game walk-through: It makes copious references but absolutely ensures readers get the joke by having characters share the source of a quote while also making it clear that it's shameful to not already know this"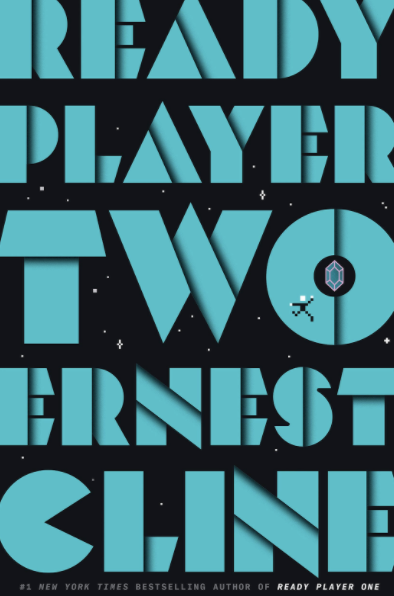 Just a few weeks ago we found out that the book series known as Mrs. Peregrines is going to be coming to an end. After a long and extensive series, the books all about the unique children will be meeting a resolution with, 'The Desolations of Devil's Acre'. The book will follow "Jacob and his friends [facing] deadly enemies and race through history's most dangerous loops in this thrilling page-turner, the final adventure in the beloved Miss Peregrine's Peculiar Children series." The book will be released sometime around February 2021, so if you're curious, only a few more months of waiting.
Lastly, I'd like to talk about the well known Hunger Games books. They are creative, cunning, and very enjoyable to read, but what happens when we get a prequel to the series. Well, that's what was on everyone's mind when Suzanne Collins published 'Ballad of Songbirds And Snakes'. "The novel is set in the world of Panem 64 years before the events of the original Hunger Games trilogy on the morning of the reaping of the 10th Hunger Games—well before the lifetime of the story's protagonists Katniss Everdeen. The reconstruction period 10 years after the war, commonly referred to as the Dark Days — as the country of Panem struggles back to its feet — provides fertile ground for characters to grapple with these questions and thereby define their views of humanity."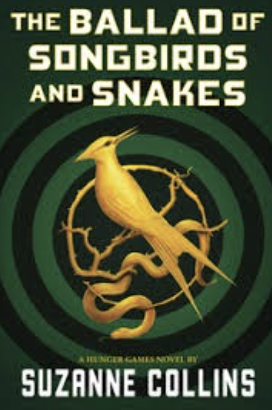 Now some people were filled with joy when they heard and read about Collins' new novel, while some people were annoyed and didn't believe the series needed a prequel. Some fans even going so far as to say, "I couldn't be more disappointed by the next Hunger Games [book] being about … President Snow and trying to paint him as a 'misunderstood hero' are you kidding me[?]" I have to say that, personally didn't think the series needed a prequel, but I really don't mind. I really enjoy having more knowledge of the mysterious dystopian world of the Hunger Games.
With all that being said I really suggest getting your hands on some of these books as soon as you can or even start the series if you've got the time. Reading books really helps with all the stresses of 2020, and believe me 2020 has indeed been full of stress and anxiety. So, farewell book-nerds, and happy reading!
~Sources~
https://nypost.com/2020/01/22/why-the-hunger-games-prequel-book-is-so-controversial/

https://www.latinobookreview.com/clap-when-you-land—elizabeth-acevedo–latino-book-review.html
https://aux.avclub.com/ready-player-two-tries-but-fails-to-make-up-for-the-pro-1845775704
https://www.usatoday.com/story/entertainment/books/2020/10/27/miss-peregrines-peculiar-children-final-novel-out-february/3751700001/
https://www.polygon.com/21506060/ready-player-two-plot-story-synopsis
https://www.penguinrandomhouse.com/books/557323/the-desolations-of-devils-acre-by-ransom-riggs/