Remembering Victoria Ortiz-Cartegena
On January 6th, we lost a beautiful member of our Coyote family. Victoria Ortiz (10th grade) was hit by a car while walking and passed away from her injuries later that day. The loss of one of our own has been devastating. Victoria had a family of close friends, shared a close bond with her sister, her boyfriend, and her teachers. She loved riding dirt bikes and participated in both the dance and criminal justice programs here at Cypress Creek.
Through the midst of grief and sadness, it can be easy to forget the good moments; the moments that made our time with her what it was, the moments that bring a smile to us, along with a tear. With this in mind, I wanted to make a tribute to Victoria – to the beautiful light she was, and the memories that we can forever have with us. I compiled stories, statements, and quotes from those closest to her so that she can be remembered for who she was.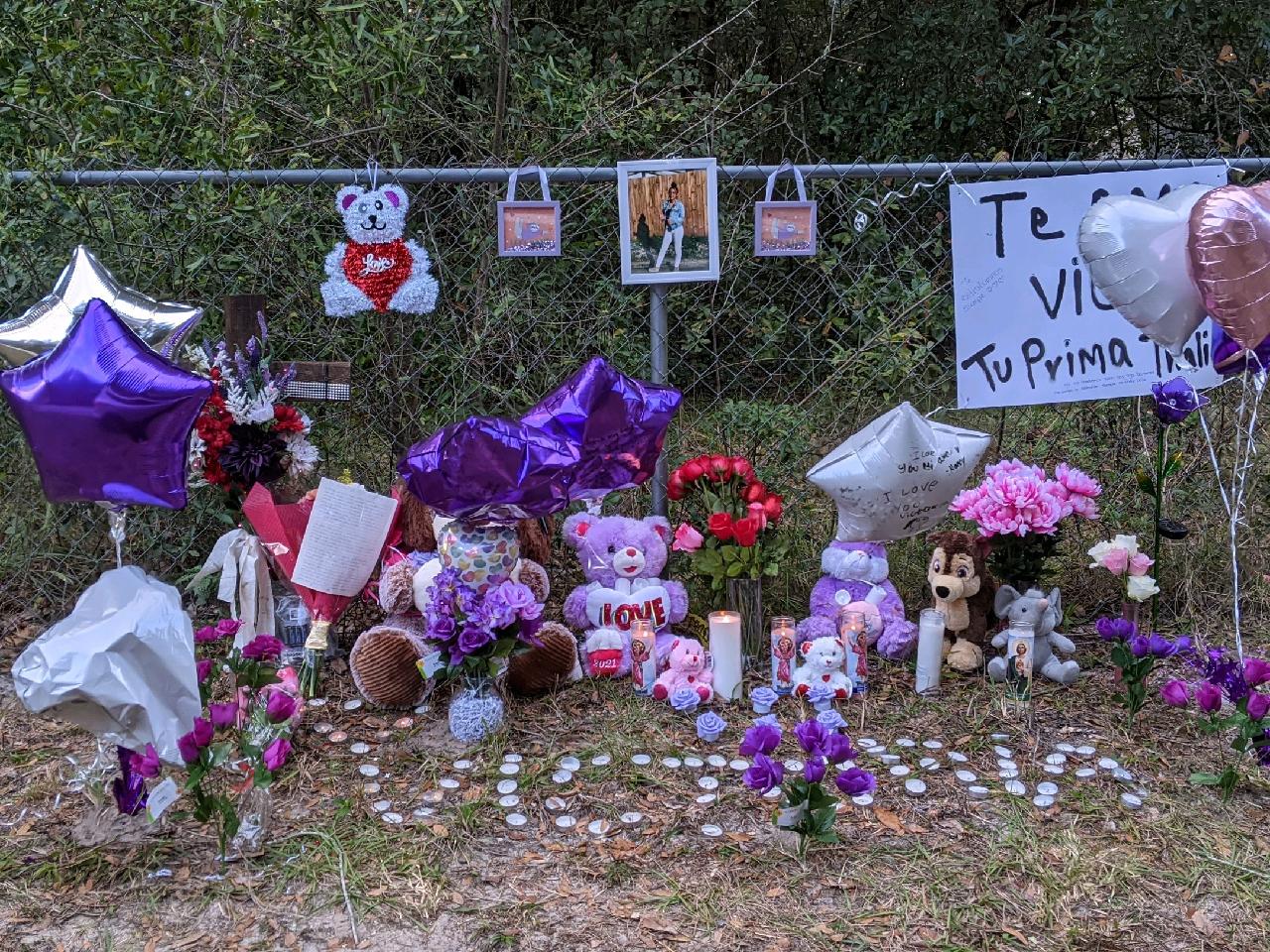 There is no shame in grieving and in being sad, there is also a beauty in remembering the person we feel those emotions for.
Although I never got the pleasure of knowing Victoria personally, I was moved to tears multiple times putting together this tribute. The love and light she brought into this world were so incredibly evident, and the beautiful impact she made on this school and this world will never diminish.
I once heard a quote that I couldn't help but feel applied to the life of Victoria – "Don't cry because it's over, smile because it happened"
So, here's to Victoria, the girl who brought this school so many smiles. Now, it's our turn to smile; both for her, but more importantly, because of her.
"Victoria was the sweetest human being you will ever meet. Every time that I saw Victoria, she put her arms up and went for a hug. Any day that would be a bad day, she would try her best to make it a good day, either by making me laugh, talking to me, or giving me a hug. Always took care of everyone else and would forget about herself. We all miss her and will remember her for the rest of our lives." – Gabo Fernandez-Cisneros
"Victoria was an amazing person, an incredible human being, her smile and voice filled any room where she was with joy. I am very happy to have shared moments with her. She was very happy, spontaneous, noisy, honest, and faithful to friends and family, we will miss her a lot and we know she is in a better place." – Santiago Hoyos
"She was like a light – she lit up the room, and was just so happy. She was never down or upset, and she just loved this school and being around everybody." – Amelia Sibbio
"Those we love
Don't go away,
They walk beside us
Every day…
Unseen, unheard,
But always near,
Still loved,
Still missed
And very dear."
– William Torres
"Victoria was a beautiful soul with an amazing smile and contagious giggle. She loved to laugh at my "Spanglish" and I enjoyed working with her one on one. Victoria was a caring girl who had her entire life ahead of her. When young people are taken from us, there are so many questions that we feel we need to be answered. Most of the time, the answers will never be good enough to heal our hearts. There will always be a small hole in my heart losing such a wonderful student. However, I know that she will always be smiling and laughing in my heart and the hearts of all those she touched. Victoria, you will be missed and are so loved." – Mrs. Herzek
"My favorite memory of Victoria is getting a great big hug from her every day. I looked forward to those. Her hugs were genuine and showed her heart. She was so kind, like a mom, who wanted to help those around her. She always wanted to do her best and set goals for herself to do better. Victoria will forever be in the hearts of the lives she touched. She lived genuinely and beautifully. I was her English teacher and I loved her very much. The day I found out she had passed away I came across an essay she wrote during Quarter 1.
This is what she had to say about love:
"Do you believe in love? I believe where there is love, there's life…The love we give away is the only love we keep. The only way to retain love is to give it away." She also wrote, "Audrey Hepburn once said, "The best thing to hold onto in life is each other." No matter the fights or the obstacles, love is what always keeps relationships tough (strong). Even though love can hurt sometimes and be complicated, we can learn from our life experiences. It's through this experience that we grow as a person and give us the maturity to love the right way. It is this love that overcomes adversity that helps couples, friends, and family to stay together."
I'd say she was a wise girl beyond her years. Victoria knew hurt, but she knew love was greater and would heal those hurts." – Mrs. Brocato
"Death leaves a heartache no one can heal. Love leaves a memory no one can steal. Victoria, we will miss you and love you always. Your love will light our way. Your memory will forever be with us." -Mr. Ramírez
Services for Victoria will be held this evening, January 12th, from 5:00-7:00, at Brewer & Sons Funeral Home Tampa Chapel, 3328 S. Dale Mabry Hwy., Tampa FL 33629, with a Celebration of Life to follow in the same location from 7:00-8:00.